Vesak Day, or Buddha Day, is a sacred day for millions of Buddhists worldwide. It commemorates the day that Buddha was born, attained enlightenment, and passed away. It gives us an opportunity for quiet reflection on Buddha's teachings and the values of compassion, wisdom, and kindness.
It has evolved over time and brings different meanings to different people!
If you are trying to plan out your Vesak Day weekend in 2023 to bask in the spirit of Vesak, check out these 9 things you can do!
1. Plan your calendar for your temple-hopping!
Find an excuse to head out for the long weekend by visiting the many temples that are open. Use our directory to navigate the many online and offline activities. Who knows?
You might find yourself in the middle of a concert or a peaceful chanting session.
Your Vesak directory is right here, featuring over 60 activities of different Buddhist traditions from 1 June 2023- 4th June 2023!
2. Three steps, One bow
The three-step, one-bow ceremony is an expression of devotion and serves to lessen mental defilements or build virtue as one goes through the activity. This practice, which symbolically reminds us of the difficult but rewarding journey to enlightenment, has been passed down and has evolved into the 3-Step, 1-Bow we know today.
Get your details here
3. Check out some Food carnivals!
While tuning in to some peaceful Buddhist teaching (food for the heart), why not check out food for the body?
Check out food fairs organised by Buddhist Fellowship near Newton or spicy tteokbokki and takoyaki at KMSPKS's Vesak Carnival
4. Help fill the stomachs of the needy
In the spirit of Buddha's compassion shown to many beings, why not give back by volunteering at a Soup kitchen? You can choose to volunteer with Willing Hearts in multiple time slots and different tasks.
Hone your chopping and cooking skills here!
5. Find a quiet space to experience peace
Visit nature places with your insect repellant to reconnect with nature by taking in the good vibes. Plug into the sound of nature to meditate or try one of the meditation audio guides! Check out our article on forest bathing!
We highly recommend botanic gardens, marina barrage, or a nearby park!
6. Clean up our ocean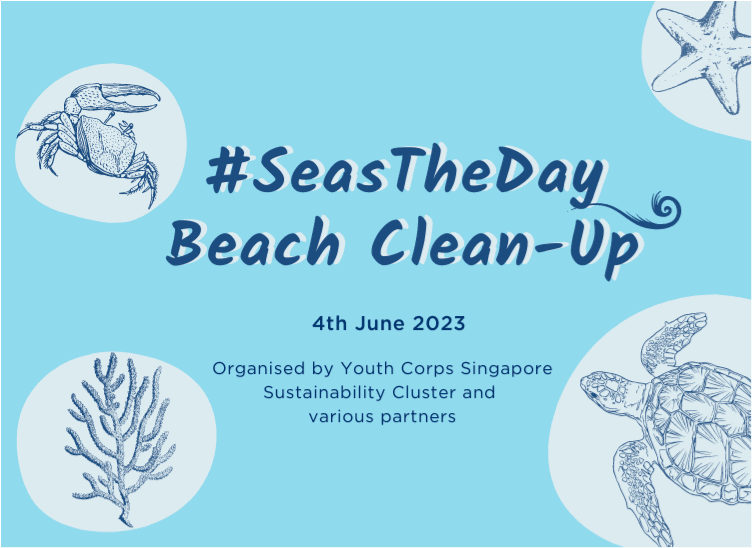 We often think that giving means the gift of money. This Vesak, we invite you to rethink the idea of generosity! Volunteer with Youth Corps Singapore to help clean our beaches. Releasing wildlife harms the ecosystem, why not help marine life by cleaning our beaches? #seastheday
Giving starts here!
7. Go vegetarian!
In the spirit of non-harming, why not go vegetarian? The possibilities are endless with vegetarian food. Check out our very own vegetarian affordable food guide!
FYI! Circuit Road Hawker Centre has one of the highest concentrations of vegetarian hawkers.
8. Watch a movie related to Buddhism
Netflix lover? Watch this live-action TV series about the Buddha. I was personally hooked on it!
Alternatively, watch a short < 30 mins documentary about the late famous zen master, Thich Nhat Hanh. Be inspired on Vesak!
9. Kickstart your meditation habit
Always trying to start the 'meditation habit' that every productive/mental health guru has been talking about?
Why not join HOL's free meditation challenge for 30 days? Who knows you might just start a new meditation habit that lasts!