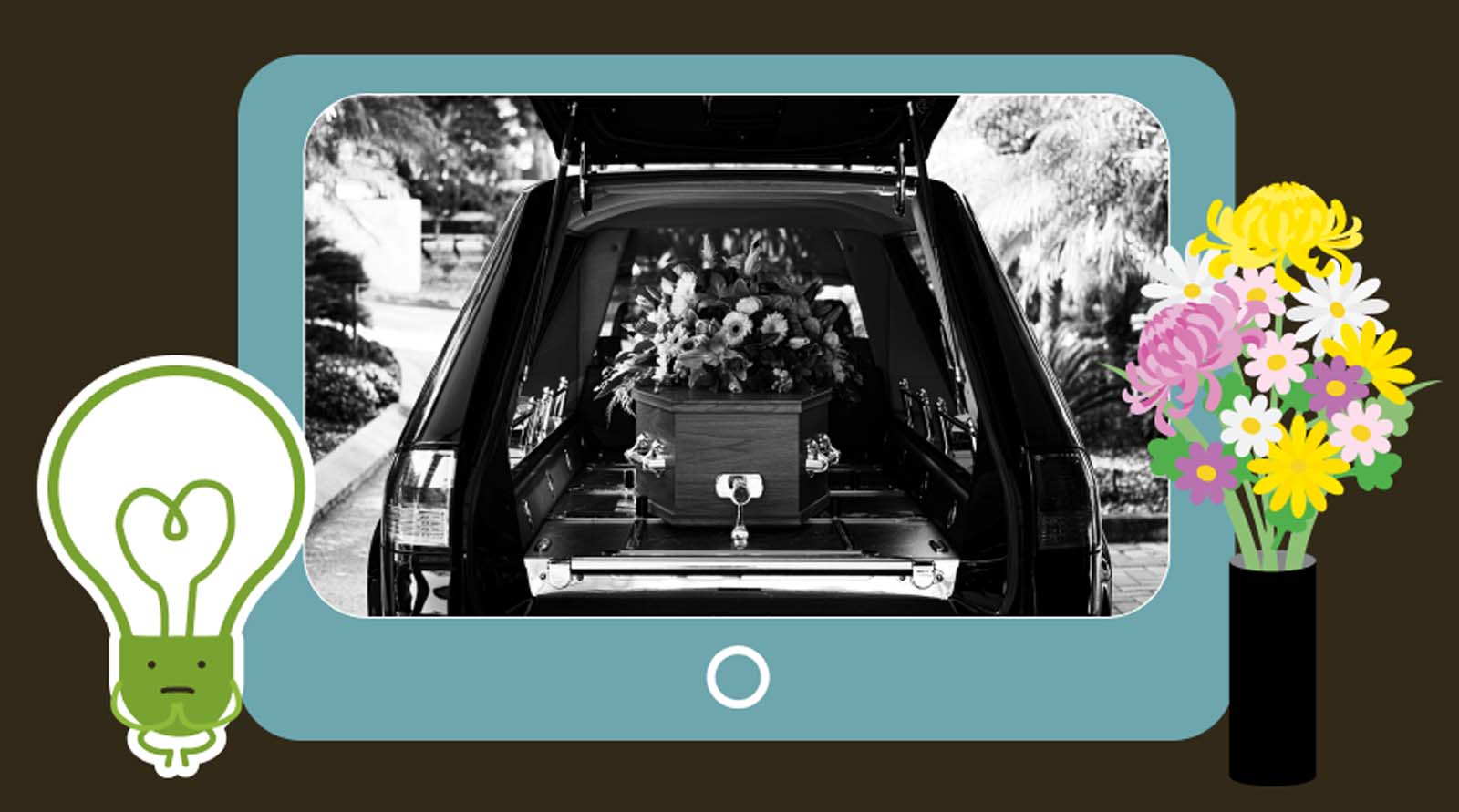 Editor's note:
What do people celebrate on Vesak Day — the Buddha's birth and enlightenment? Little is talked about his death. Does 'death' have to be seen as taboo when celebrating his birthday?
TLDR: Reflecting and contemplating death can place our daily life experiences into perspective. It can give us a greater sense of purpose and makes us better, not bitter. It also prepares me for peace and acceptance when I arrive at my last breath. 
"Choi! Choi!"[1] my friend exclaimed while flailing her hands at me as if shooing a bunch of mosquitoes away. Her response is a common expression we hear when we breach death, a taboo subject. So what if I've brought up death in our conversation?
I recall several elderly relatives avoided attending funerals of their kin as they genuinely believe they bring bad luck – and death – closer to us!
Many find death a sensitive topic and prefer to veil it from their perception when possible, hoping that somehow postpones its eventuality. The avoidance of this topic may stoke an undercurrent of anxiety and fear. Some would rather "be positive" and "look on the bright side of life" than dwell on the sombre thought of life-ending.
"When it comes, it'll come," we say. Death seems acceptable now because underlying that thought, a sense of invincibility churns on: that energy, health and life are with us. That death is "something that will surely come, but probably not just yet".
The certainty of living on, of course, may not be the case.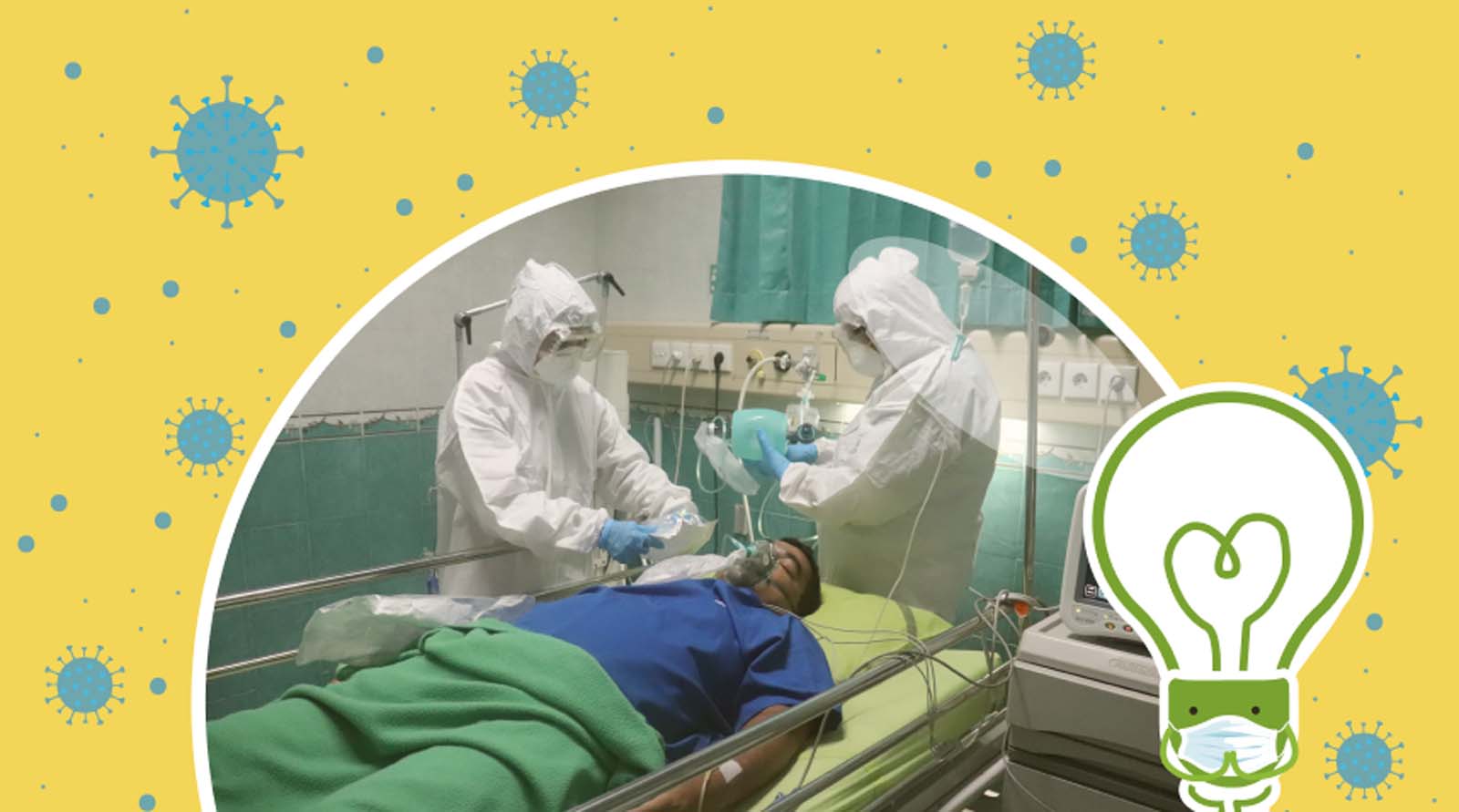 Fragility in the face of pandemics
The Covid-19 pandemic shed light on the fragility of human health. We hear of sickness and death taking place in our vicinity (friends or family), ringing the risk (and fears) of death in our hearts and minds.
Times like these remind us that ageing, sickness and death are always around the corner. We can train ourselves to be acutely aware of their imminence, despite accompanying unpleasant emotions.
How can we overcome the anxiety and fear associated with death? According to American psychologist George Kelly, we can alter our aversion to death by building familiarity with it. It is about intentionally – more importantly, peacefully – exposing ourselves to this uncomfortable subject with daily, time-bound reflections and actions.
Those who stick with this practice are likened by the Buddha to thoroughbred horses: easily trained and spurred into action with urgency. 
A more fulfilling life
The Buddha has long 'left us' after his pari-nibbana; have we 'left' his teachings behind? There are several benefits that we can derive from his experience of 'passing away':
1. Acceptance is easier when death comes to us or those close to us.
When I was in Ubon Ratchathani, Northeastern Thailand, for a short stint, I witnessed a rural Thai funeral ritual that baffled me.
A young child was lifted into the coffin, and following tradition retrieved an object from the deceased's head with their mouth!
Thais I saw were acquainted with death from a very young age, unflinching in their face-to-face interactions with a dead body. However, I observed that some ethnic Chinese would turn their backs toward the coffin as it is being lifted onto a hearse. Alas, this aversion to death!
Unsurprisingly, Thais I have met in these villages tend to be more spiritually inclined. They have a more positive outlook and go about their days with few complaints.
When speaking to the elderly womenfolk, they talk about pain in their legs with such a light-hearted demeanour: "It's part of life, isn't it?"
"It's part of ageing", they laughed.
Some of us would have been fraught with annoyance, and scour the land for the best physicians to remove their pain. Like Kisa Gotami who pleaded with the Buddha to remove the suffering that came from her son's death, she ultimately realised the futility of her quest lay in her misunderstanding of the true nature of the human condition.
Whatever arises, passes away.
Thus, by acquainting ourselves with the nature of life and death, we are mentally prepared when it happens to us or those close to us. A calm and collected acknowledgement of the situation settles our hearts, allaying panic, shock and despair. "Indeed, death has arrived", we will reflect, just as we have been reflecting everyday.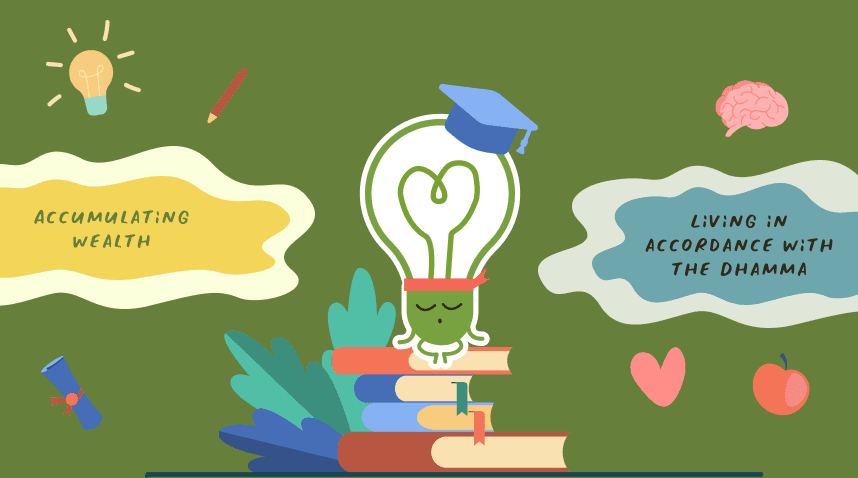 2. We focus on things that really matter.
Contemplating death helps us focus on the essentials. We are not as easily swept away by our fleeting youth (doing foolish things because we are young), health (sleeping late), or life (thinking that "next year I will…").

Indulgences can take the form of an intoxicant. We can lose clarity of what matters in life, by pursuing fast cars, fashion bags, eating late oily suppers, and planning 10 years ahead as if life is certain.
So what did Buddha propose we do?
Spend our youth, energy and time on (1) accumulating wealth, and (2) living in accordance to Dhamma.
Accumulating wealth
As a means of surviving the mundane world, building wealth can be broken down into several parts including (1) being diligent in our education to acquire necessary skills, (2) further education to apply critical thinking, collaborating with others and other such soft skills, and (3) building our careers to earn a living.
We can avoid squandering away our wealth by avoiding constant drunkenness, refraining from roaming the streets at unseemly hours that expose us to theft, habitual partying, compulsive gambling, foolish companions and laziness
Living the virtuous life
My spiritual practice revolves around the cultivation of skillful habits of the body, speech and mind. I have found that splurging my youth on chasing illusory sensuality tends to be unfulfilling. I would rather spend my energetic days, building my resolve and strength to overcome challenges and build positive habits.
Considering how precious rebirth as a human is (the probability of being born as a human being is extremely small in Buddhist cosmology), I seize every moment as an opportunity to grow wholesomeness and skillfulness.
3. We don't take things for granted
If today were my last day, what would I say to my family and friends? Take every opportunity to express gratitude and appreciation. Resolve conflicts.
Ask for forgiveness as soon as you can. Avoid saying or doing anything to others that we would later regret.
Having no regrets or remorse is one of the greatest treasures that we can acquire. As the Buddha described, "one without regret need not wish 'may I have joy, may joy arise in me'. It is natural that joy arises in one without regret".
A deep quiet sense of joy that is solid and unperturbed by the vicissitudes of life.
At the end of a busy day, I dedicate time to settle my mind and pay my respects to the important figures guiding my life:
Buddhaṃ vandami

My deepest reverence to the Buddha.

Dhammaṃ vandami

My deepest reverence to the Dhamma.

Sanghaṃ vandami

My deepest reverence to the Sangha.

Achariyanaṃ vandami

My deepest reverence to my teachers.

Mata-pitunaṃ vandami
My deepest reverence to my parents, both in this life and in the past.
As I bow low to these important figures in our lives, I reflect on the day that I have spent. If I have spent the day usefully, filling it with goodness, I can go to sleep with a deep sense of ease.
Vesak, Death, and beyond
Every year when we celebrate our birthday, an anniversary or an important event like Wesak Day, we have the opportunity to reflect on his passing.
We can ponder "As death approaches us day by day, why do we not water the seeds of spiritual growth in our hearts?" This phrase helps to stir urgency for me to focus on what is crucial and discard what is not.
By bringing death closer to us, may we all live a more purposeful and meaningful life.
[1] A Cantonese expression to ward off bad fortune, a coarser resemblance of the expression "touch wood".
---
Wise Steps:
Find a mantra to anchor you in the present (it need not be death related but something that clears procrastination.)
When I witness the death/funeral of strangers, I can remind myself of the spiritual urgency of living a life with purpose.