In 2021, half a million people pledged to try going vegan for a month. Will you join them in 2023? We are sharing a list of top vegan/vegetarian-friendly places to check out and support this effort to go meat-free in Singapore. Long gone are the days when going 'vegetarian/vegan' meant eating miserably yellowish salad leaves for lunch. There are plenty of vegetarian and vegan restaurants in Singapore, whether you are seeking something meat-free for health, animal compassion/welfare, religious reasons, or the environment.
Here is the list of 10 plant-based places to eat across Singapore.
1. Warung Ijo: Indonesian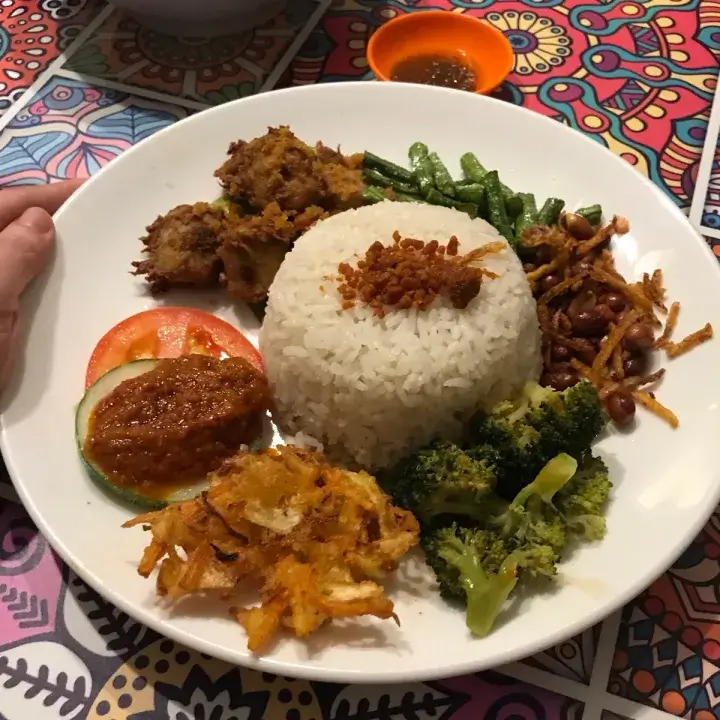 I personally never thought I could eat Indonesian food ever since I became a vegetarian. Warung Ijo is a Godsent (Buddhasent?). Their highlights include Kalasan Chicken Rice, Nasi Lemak Rendang, and Tempe Goreng. The vegetarian food here is also alliums-free and vegan-friendly.
Warung Ijo, 337 Beach Road, Singapore 199565, Tel: (+65) 8857 8600
2. Coco Veggie Nyonya Cuisine: Peranakan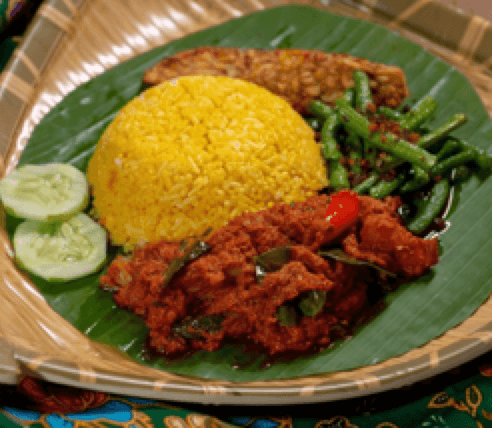 Nyonya food typically has shrimp hidden in certain dishes making it tough for vegans/veges to find suitable dishes. Coco's food provides an opportunity to enjoy the Peranakan side of life. Do try their Sambal Sauce with Petai Fried Rice, and Vegetarian Curry Monkey Head Mushrooms with Turmeric Rice.
Coco Veggie, Marina Square, 6 Raffles Blvd, #03 – 130A, Tel: (+65) 6261 0369
3. Daehwa: Korean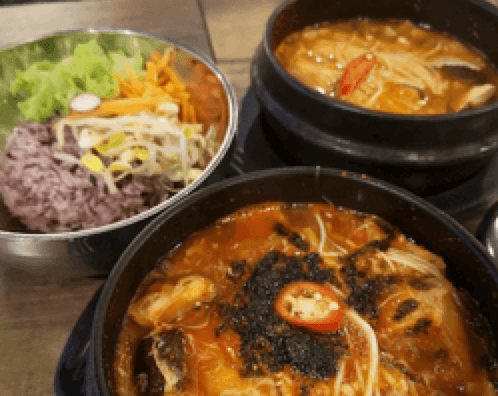 Korean food is well known for its seafood and beef, Daehwa shows that you can get tasty food without the meat! Indulge in their Kimchi soup, bulgogi mushroom stew, Army stew, and vegetable pancakes! Enjoy your meat-free K-Drama-esque getaway there!
daehwavegetarian.com #01-35 Galaxis Building, 1 Fusionopolis Place
4. Leaf Corner: Chinese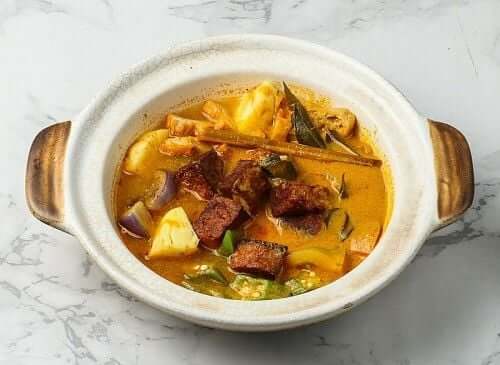 Leaf Corner is tuck away at Tai Seng/ Sembawang/ Jurong West with awesome Chinese food. Do try their Monkey Head Mushroom, Yam Ring, KL Hokkien Mee (I always go for that despite looking at the menu for 10 minutes to try new things).
Leafcorner | 3 outlets!
5 Jalan Legundi, Sembawang Garden Arcade
11 Irving Place #02-01, Tai Seng
60 Jurong West Street 91 #01-09
5. Grove Cafe: Kopitiam/ Hong Kong Style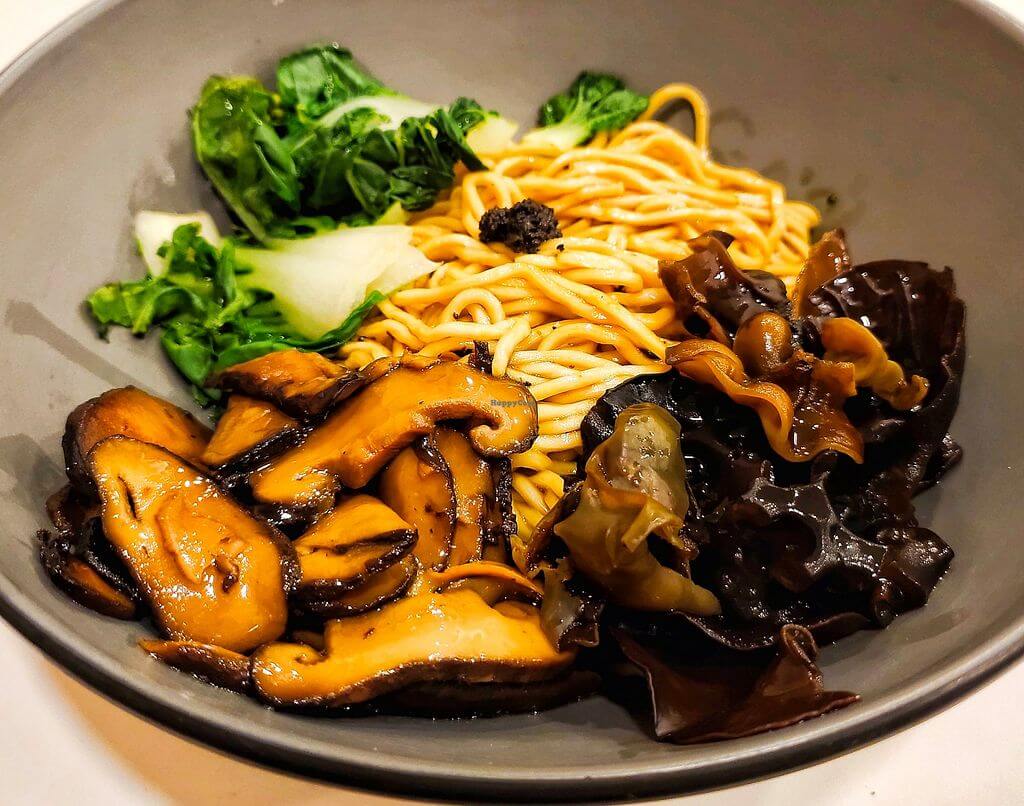 I can't really pin down what Grove Cafe offers in terms of cuisine. It is nicely nested in the heartlands such as Paya Lebar / Canberra / Northshore / Buangkok and offers food ranging from Lu Rou Fan to Nasi Lemak (highly recommended) to your traditional breakfast toast & Chee Cheong Fan.
Grove | 4 outlets
Singpost:10 Eunos Road 8 #01-151 | Singapore 408600
407 Northshore Drive #02-39/K5
133 Canberra View #01-19
991 Buangkok Link #01-17/18/19
6. Zen Cafe: Cafe in a Temple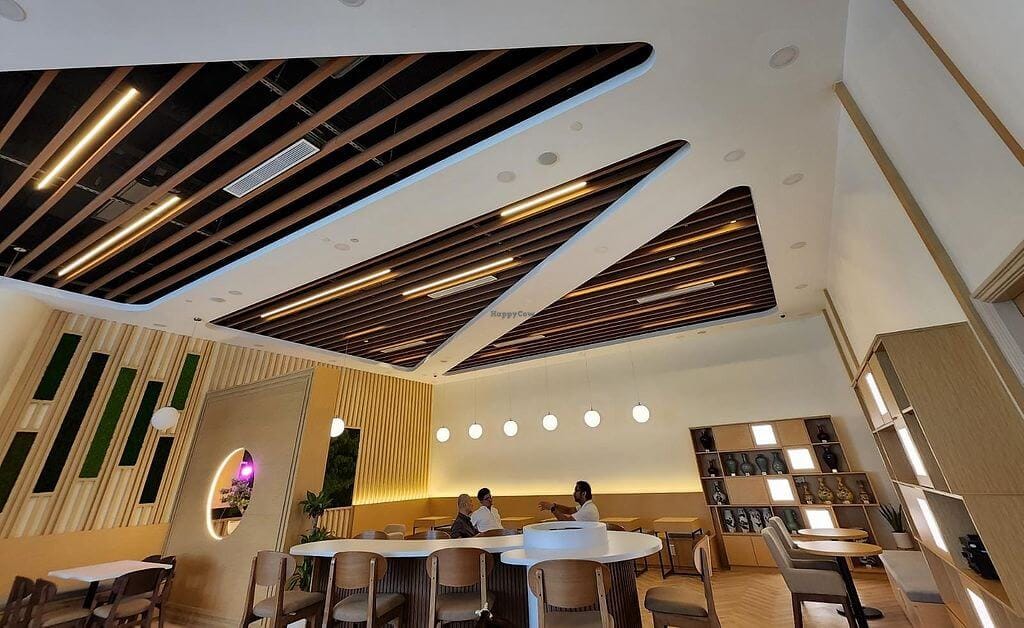 You can't get any more closer to Zen, by dining at a temple. Located at level 1 of Kong Meng San Phor Kark See Monastery. This cafe serves coffee, tea, smoothie, cakes, and moments of peace. The temple has many spaces to chill and meditate at for greater peace.
Zen Cafe | 88 Bright Hill Rd, Level 1
7. Jingsi Books & Cafe: Taiwanese Teahouse Vibes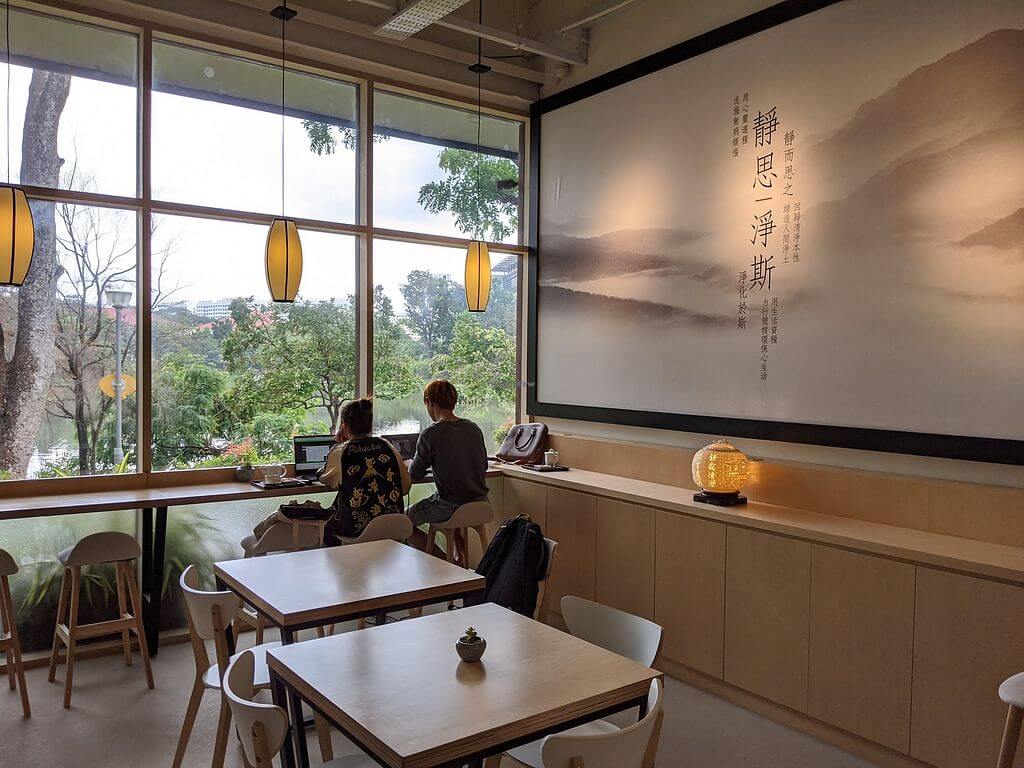 Tzu Chi always strikes me as a Dhamma Centric Humanitarian Organisation that is always intentional about their activities. Check out their book cafes at Sims Avenue or Yishun! It is really a tea place to chill and contemplate about life. Don't expect a huge variety of bites there!
Jingsi Books & Cafe | 2 Outlets
8. Kind Bowl: Vietnamese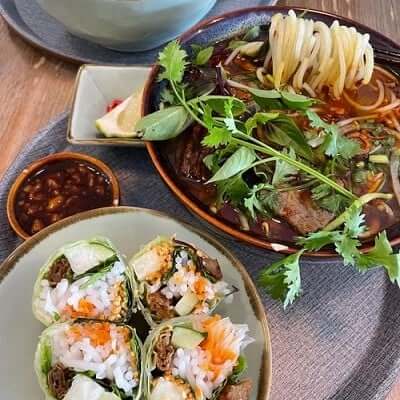 Vietnamese Pho is typically cooked in meat broth so this is a great treat to go meat-free! Check out their Kind Pho or Eat the Rainbow dishes to enjoy some warm soupy food on cold rainy days!
Kind Bowl | 3 Outlets
71 Killiney Rd Singapore 239527
Northpoint City, South Wing #B2-132
myVillage @ Serangoon Gardens 1 Maju Avenue #B1-03
9. D'life: Tze Char Vegetarian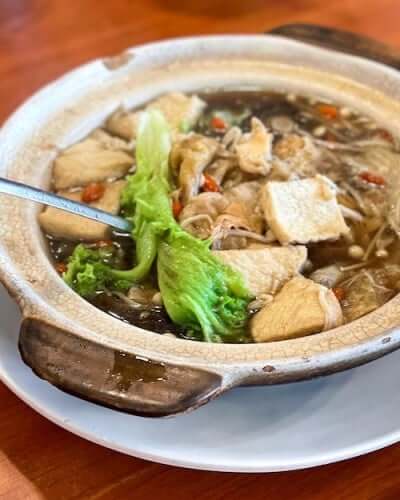 From Orchard to Beauty World, D'life has grown to 4 outlets in Singapore. They offer a huge variety of food from Asian to Western (though I'd recommend their Asian food more!). Do try their KL Noodle, Bak Ku Teh, and Creamy Abalone Mushroom.
D'life | 4 Outlets
Toa Payoh: 600 Lorong 4 Toa Payoh #01-05, 319515, Singapore
Jurong West: 428 Jurong West Ave 1 #01-256/ #02-256, 640428, Singapore
Beauty World: 6 Chun Tin Road, 599593, Singapore
Orchard: 277 Orchard Road #B2-04A/05 Singapore,, 238858, Singapore
10. MTR: Indian Food Awesomeness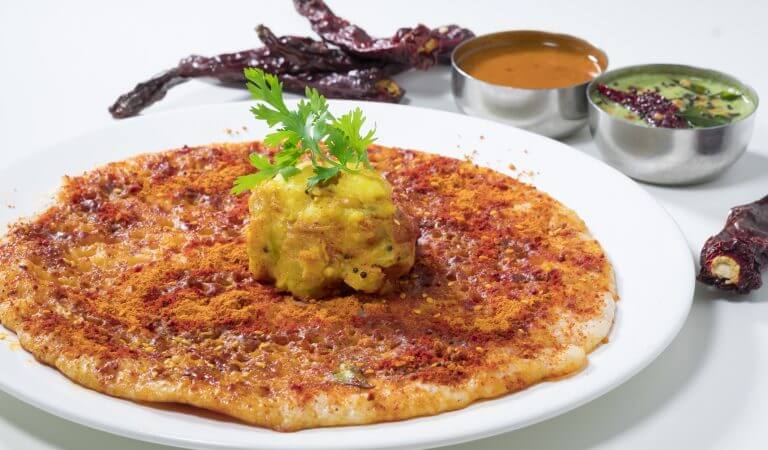 MTR offers awesome South Indian food with very nice spices (you can of course choose non spicy too!). Try their Rava Idly or Masala Dosa. Queues can get long during lunch hours so do be prepared to develop patience there. It is worth the wait!
MTR | 440 Serangoon Rd, Singapore 218134
---
Any places we have missed that are yummy and affordable? Do drop it on our Telegram's comment section!