TLDR: Jia Yee shares on why she started her start-up and how it ended. She explores 3 Buddhist values Gratitude, Fighting Spirit, and Faith
As a writer, I often come across stories of entrepreneurs who have weathered the highs and lows of building a business. But my recent conversation with Jia Yee, a startup founder, inspired me.
Jia Yee shared her unique journey of building her startup from scratch, pouring her heart and soul into it, and eventually walking away as the business matured. What struck me the most was how she found solace and strength in Buddhism, which became a key pillar of support in overcoming the loss of walking away.
Interestingly, the birth of her startup was rooted in death.
From cancer to a start-up
"My startup was my second job in my life. I left my first job after my mom passed away from cancer and I needed that physical and mental break to just really not do anything" Jia Yee shared.
Jia Yee took a break from her first job and started a project "Strength Behind Cancer" which aimed to interview cancer survivors on their stories. She was curious to understand what her mum was going through and sought out stories to honour her mother's memory. She continued tirelessly tracking interviewees who would share their stories.
During her search for stories, Jia Yee eventually encountered a woman who was in remission from two different forms of cancer. After their interview, the lady could tell that Jia Yee had become disheartened from her mission.
'Jia Yee, if this is not giving you joy, you don't have to feel obliged in doing it' the lady said. After that, Jia Yee realised that each time she conversed with a patient, it evoked memories of her mother's passing. The pain it brought to Jia Yee was not obvious to her. However, it was obvious to her interviewees.
That comment sparked a deep thought in Jia Yee, "Oh, my mom wouldn't want me to be milling around. My parents have always been very open about life, they would just want me to be happy and not like, you know, super successful."
She pondered if she was content with her life, with the conclusion being a negative one.
Inquiring what would bring her joy, she had an immediate response. This then resulted in the inception of her own business.
This is not a sexy story, but we were cleaners as well
Jia Yee found that her greatest joy was in doing projects in the arts scene and quickly found a partner to start a company. Their offering?
A full-service end-to-end creative agency. They would cover conceptualisation to execution across different mediums. Their goal was to put Singaporean design on the international map and shine a light on Singapore's creatives.
They pitched hard to potential clients but faced a prolonged period of a dry pipeline. This brought anxiety to the founders if they had the right service offering. Then a breakthrough came.
They were cleaning the office when they found out that they had won the contract.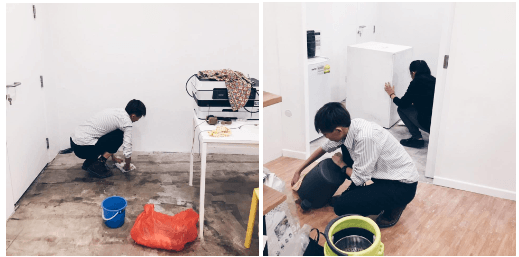 "This is not a sexy story, but we were cleaners as well." Jia Yee chuckled. As a startup with no projects at the start, they had to do EVERYTHING themselves and cleaning was no exception.
Singapore Tourism Board (STB) awarded them a contract to profile 12 Singapore creatives in Tokyo! Jia Yee was overjoyed.
"For an organisation that's so much bigger than us, that award gave us validation that we were doing something right!" Jia Yee beamed as she recalled.
This contract kickstarted subsequent projects by exposing their business to more people in the network. It also made future clients trust them more as they, by appearance were two twenty-somethings pitching projects in board rooms.
Their business eventually grew big enough to support creatives (who often do not have stable incomes) in the hardest of times like Covid. That was something recalled with great joy, being able to help an industry that was hit hardest during the lockdowns.
The end begins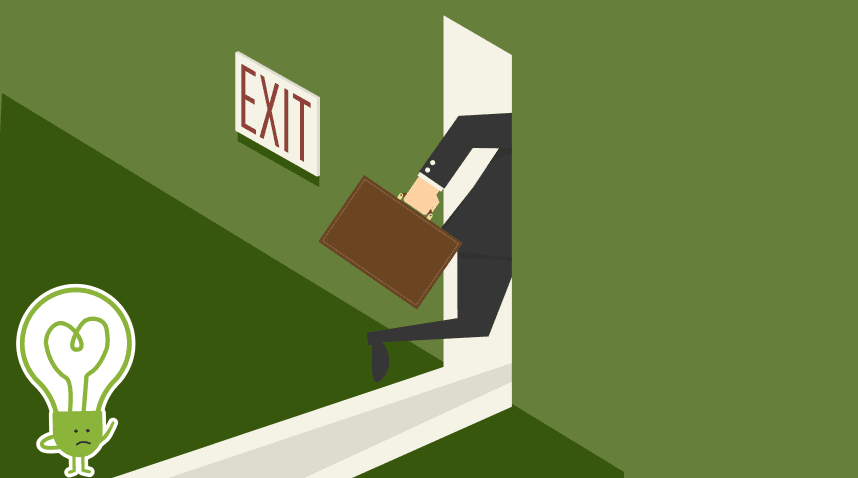 After six years of operations, Jia Yee realised she and her business partner had different opinions concerning how the firm should be conducted and what the outlook of the company should be.
As the divergent tension developed further, Jia Yee felt that the best thing to do, when no common ground could be found, was to step down.
"There's always a time, right time and right place. Maybe that time has concluded and perhaps it's time for me to move on." Jia Yee shared.
"If I hung on, cling on, what would it lead to?" She queried.
As she prepared to wind down her share of the business and planned for the exit, she felt a wave of grief. It was as if the baby she had given birth to was now to be given away.
How did she go from grief to peace? I asked. With calm eyes, she shared more.
Coping with the end
Jia Yee said that it centred around three Buddhist concepts: Gratitude, Right Effort, Faith
Gratitude
"Giving thanks. Twice." Jia Yee smiled. Saying goodbye often entails leaving behind something or experiencing a loss. Hence, gratitude is necessary to remind us of what we have gained and learnt in our journey.
Jia Yee shared that recollecting the good times that she had while running the firm lifted up her mood. Giving thanks for the opportunity to help the arts scene during covid through grants and engaging subcontractors who were in need stood out to her.
She also embodied the essence of metta, by wishing her firm (like we would with people) to be well and happy.
By lifting up her mood and switching her narrative from loss to gain, she smoothened the edges of pain.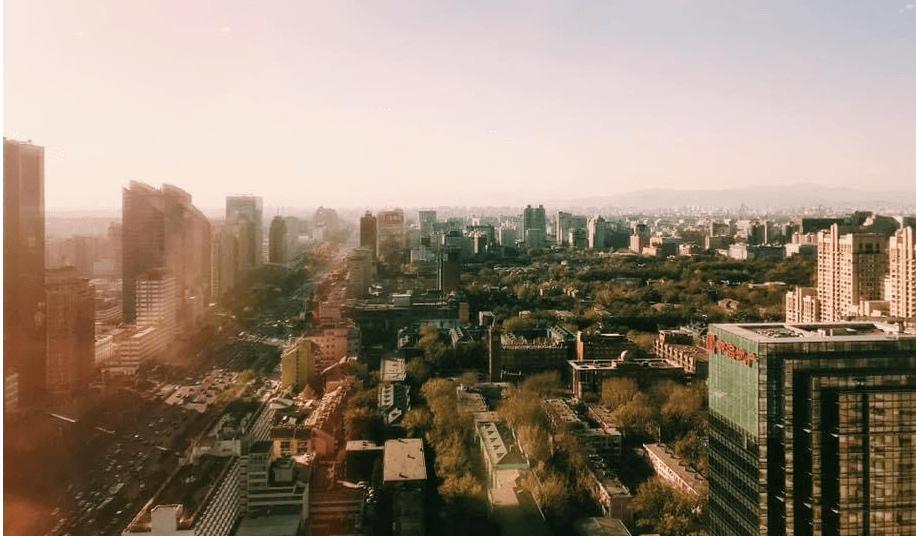 Fighting spirit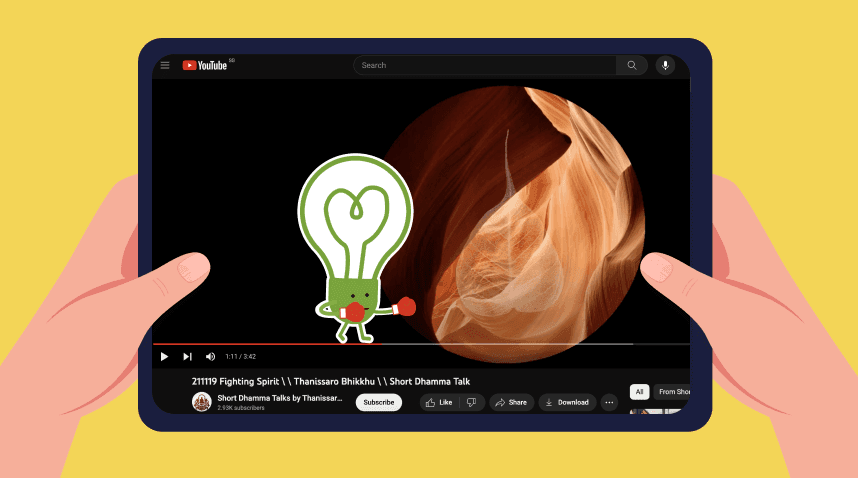 Jia Yee recalled listening to a Dhamma talk on Fighting Spirit by Thanissaro Bhikkhu, an American Theravada Monk.
"6 years wasted could put him (Siddartha) in a tailspin…. But he knew that there must be a way out of this… Raising his fighting spirit to carry on."
Jia Yee could resonate with the struggles others faced when facing a setback. Even the Buddha had his setbacks when seeking enlightenment.
"When we stab ourselves with our bad moods, we are the ones harming ourselves."- Thanissaro Bhikkhu.
Jia Yee mentioned that the talk encouraged her to take the leap and work on making her exit from the firm possible. In the face of difficulty, she had to bite her tongue and work through the painful admin of exit.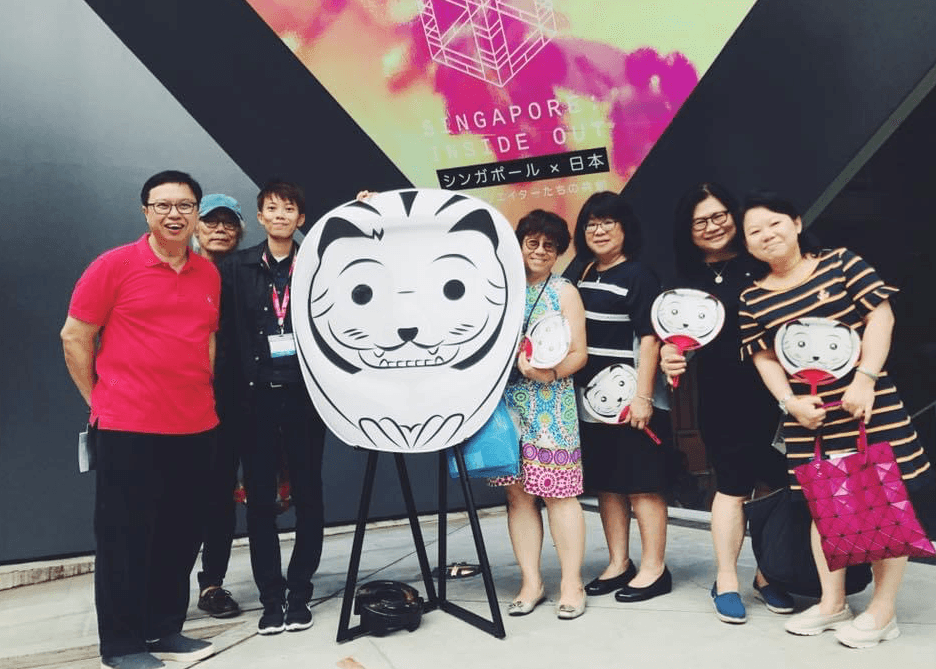 Faith
"Faith was carrying me throughout the entire process." The Buddhist practice of mindfulness, peace, and wisdom stuck with Jia Yee through the process. She started to attend DAYWA, a Dhamma practice group for working professionals, on a weekly basis for guided meditation.
A facilitator asked her 'What suffering brought her to DAYWA' which struck Jia Yee as it was in the midst of suffering that she turned to the Dhamma.
That realisation that suffering is to be faced and understood, made her commit to showing up for the weekly sessions.
"Before attending DAYWA, I didn't really understand the concept of peace. But after consistently meditating with the group, I think I do now" She smiled.
These 3 pillars: Gratitude, Fighting Spirit, and Faith were vital in her farewell process.
Advice to other founders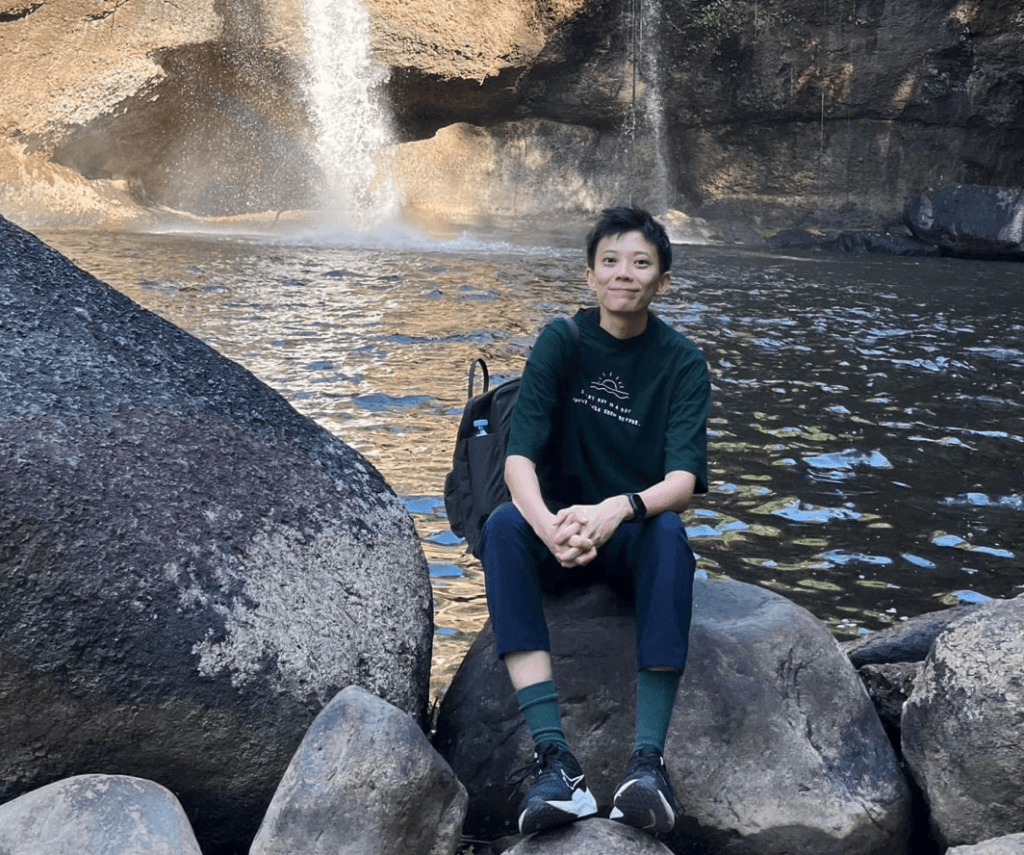 "Any advice for founders out there?" I quizzed.
She smiled and shared the following points
Always learn from others' experiences: Not doing so is a blessing missed
Differentiate between good and bad stress. Good stress should not affect your self-confidence and esteem.
Know the balance in your life: Life is not about work. Asking yourself 'Am I balanced?' is a key question to keep in mind
Find your spiritual nourishment: Find something that gives your mental energy; this can come from reading or just by sitting quietly
Find like-minded people with the same values: Find those that share your joy and experiences
Conclusion
Running a startup is not as glamorous as most magazines/newsletters might show. It takes hard work and also the wisdom to know when to say goodbye.
By relying on our fighting spirit, gratitude, and faith, founders can garner the strength to let go of what they put their life into.
That's probably how a person can say goodbye to something very dear to them.