Buddhism is a spiritual tradition that has attracted many people globally. At the core of this ancient wisdom are the Buddhist suttas, sacred texts that convey the teachings of the Buddha.
We have curated a list of six must-visit websites that can be your gateway to experiencing the life-changing power of the Dhamma.
Before we begin, it is good to start by understanding how we can 'befriend' the suttas.
Befriending the suttas:
Why should I read? What benefits does it bring?
The Buddhist suttas offer guidance for people at all stages of their path and provide a comprehensive set of teachings.
Although some of the teachings may seem contradictory at first, careful reflection can help you resolve any apparent conflicts and deepen your understanding.
Plus, the suttas provide practical advice on real-world topics and validate personal experiences, which can be a huge boost of confidence in the Buddha's teachings. You can also learn how to spot fake Buddha quotes.
And if that's not enough, reading the suttas can also energise your meditation practice and fill your mind with positive, uplifting content – a welcome respite from the negativity of modern media.
For longer reasons on how to approach the Suttas, you can read it here.
Let's check out the resources!
1. Sutta Central

Sutta Central is an invaluable resource for those looking to explore the Buddhist suttas across multiple languages and traditions. The site provides translations from the Pali Canon, as well as texts from the Chinese Āgamas, the Tibetan Kangyur, and Sanskrit sources.
Key Features:
Translations available in multiple languages
Comprehensive coverage of various Buddhist traditions
Popular suttas and stories to help you get started
Regular updates and new translations added
2. Access to Insight

Access to Insight is a Theravada Buddhist website providing access to many translated texts from the Tipitaka, and contemporary materials published by the Buddhist Publication Society and many teachers from the Thai Forest Tradition.
Key Features:
Over 1,000 suttas available in English translation
Commentaries and essays for further understanding
A diverse range of topics covered, from mindfulness to ethics and meditation
User-friendly navigation and search functions
3. 84000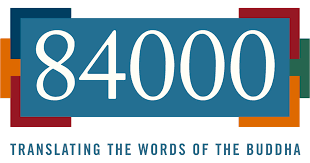 84000.co is a groundbreaking project aimed at translating the vast corpus of Buddhist texts from the Tibetan Buddhist teachings (Kangyur) into modern languages. With a strong emphasis on accuracy and preserving the cultural context of the original texts, this resource offers invaluable insights into the world of the Mahayana and Vajrayana traditions.
Key Features:
High-quality translations of Tibetan Buddhist texts from the canonical collection.
The 84000 Reading Room (read.84000.co) with reading filters by topic and theme to help you find a text of interest.
New publications added regularly, with in-depth articles and editorial content delivered through their newsletter (84000.co/subscribe)
4. Suttafriend.org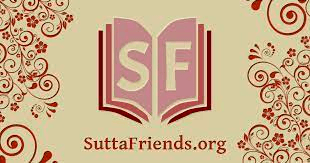 Suttafriend.org is a cool and personable website that enables readers to use dynamic tags to navigate through teachings based on people, feelings, places, and even idioms! It's like having a personal guide that helps you find the exact teachings you need at any given moment.
Key Features:
Tags that are relatable to us in daily life
Get to know people of Buddha's time in a fun manner
In-depth access to different Suttas
5. UB's Mahayana Text Collection

University at Buffalo brings the Mahayana text to life by collating the different Buddhist masterpieces for easy reading. It is often difficult to find accessible Mahayana text in a digital, compiled manner that is purely in English. Navigate this website for hidden gems like Heart Sutra and Diamond Sutra.
Key Features:
Access to ancient Chinese texts that are now in English
Identify various authors, and essays on these ancient texts
Learn in-depth about Mahayana teachings
6. Fake Buddha Quotes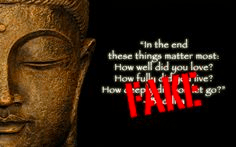 It sucks to share fake news, or even worse, fake Buddha quotes. Goodreads.com is one of the major origins of such errors, attributing many random wise sayings to the Buddha. Reading more suttas would enable you to spot fake quotes when you see them.
Quiz: Which one is a real Buddha quote?
"Be kind to all creatures. This is the true religion."
"If hate worked, I would teach you that"
"If a man's mind becomes pure, his surroundings will also become pure"
"Whatever has the nature of arising has the nature of ceasing"
Answer at the end of the article!
Key Features:
A compassionate approach to uncovering fake Buddha Quotes
Resources that point readers to the real quotes by Buddha
A robust comment section to ask questions
Conclusion
In conclusion, these six essential resources offer a wealth of knowledge and insights to support your journey into the world of Buddhist suttas.
By exploring these sites, you will gain a deeper understanding of the teachings, practices, and philosophies that form the core of this ancient wisdom.
Embrace the transformative power of Buddhism and embark on a journey of personal growth, mindfulness, and spiritual fulfilment.
---
Quiz Answer: D. The rest are 'Fake' Buddha Quotes.