Editor's note: This article is adapted from PJ's website. Do check out his past articles on tackling the workplace over here, here, and here.
On 19th October 2022, I flew back to Singapore after spending three months at my teacher Ajahn Brahm's retreat centre Jhana Grove and monastery in Serpentine, Western Australia.
Since then, I've been asked quite frequently about what I learned and "gained", which I'll attempt to summarize here. Below are the 11 things I've learnt.
(Graphic image warning: Please note that learning point 8 has a few graphic pictures of a decaying dead kangaroo. You may quickly jump to point 9 if you are easily affected.)
1. A much clearer & experiential understanding of how suffering works.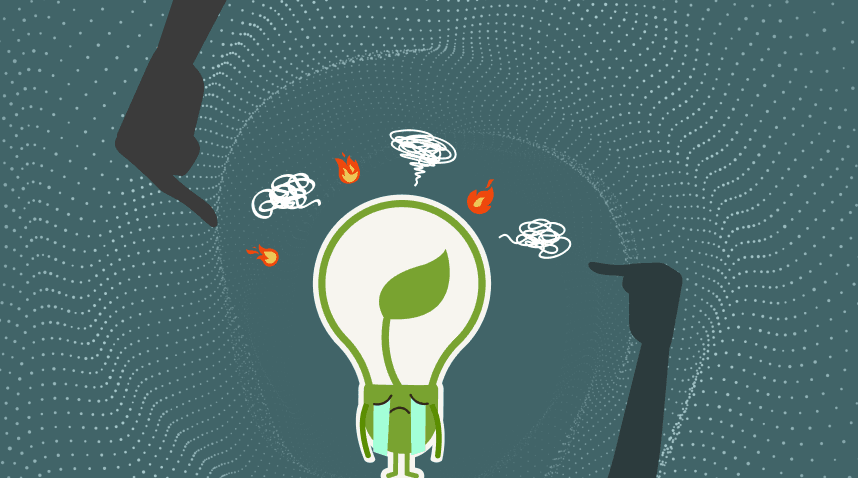 Expectations, wanting, hopes, plans, etc. are a huge barrier, because of the Second Noble Truth: wanting causes suffering. During this retreat, I think I've let go more of the expectations & wanting to re-experience the life-changing yo-yo-jhana in 2010, which I've written about here and here . And if I wanted anything, whether it was the beautiful breath, or silence in the mind, or nimittas, or jhanas, that wanting always led to suffering.
So towards the end, I was deliberately cultivating the mantra of "Good enough". Heavy rain while walking to the monastery? Good enough. Restless mind while sitting in the morning cold? That's more than good enough!
And that really helped and worked: there was a lot less suffering when I was developing this mindset of being "contented and easily satisfied", instead of striving with strong wants.

It's not all perfect: there were definitely days when it felt like walking into a perfect storm. The lowest point I experienced was towards the end, on a Monday. For the whole of Monday, I struggled with a very, very restless mind: I could barely sit. It was, as Ajahn Chah (Ajahn Brahm's teacher) described, "you can't move forward, you can't go backwards, you can't stay where you are".
I'm experienced enough to know that restlessness is the mind being discontented with the present moment experience. So I tried to make peace with the present moment experience and tried to be unconditionally kind and gentle to my own mind. That caused my mind to kinda go into a kind of split, where a less-critical, more-loving PJ was having a dialogue with a very fault-finding, very discontented PJ:
Loving PJ: There there! It's ok to be discontented. You're not enlightened yet!

Fault-Finding PJ: Of course it's easy to say that!

Loving PJ: Remember Ajahn Brahm's instructions? Just make peace with the suffering, be kind, be gentle…

Fault-Finding PJ: Of course it's easy for Ajahn to say that! He's the MOZART of meditation, whereas you are still playing Twinkle Twinkle Little Stars! You can't even watch your stupid beautiful breath, for goodness sake!
It just spiralled downwards from there, into outright fear and despair. I was reminded of the episode in the Buddha's passing, when his attendant Ananda cried out of despair. I understood what he felt because I felt this deep fear of what will happen when Ajahn Brahm dies? Who else can I have as a teacher I am dependent on?
And there was despair because I was nowhere close to the jhanas, which are needed to really remove the defilements. And I had so many defilements … it felt like I was tasked with using a single box of matchsticks to melt an entire iceberg or glacier.
The fear and despair was very, very real, and very, very bad: I sobbed and cried my eyes out in the shower. I don't think I have cried like this ever since my colleague Parathy died… after I finished crying, I asked my mind what it wanted to do, and went to sit and meditate, before going to sleep. The next morning, I went to ask Ajahn for advice on how to deal with such days.
Ajahn was so kind and compassionate… he kept saying "trust. you are so close", and also talked about how, often, progress on the Path isn't about more effort, but about finding the right place to perpendicularly cross the river. "And when you're over, you'll then realize how stupid you've been all this while, because you'll look back and say 'wait, that was it? That's all it took?' " And that was all it took for me to gain back the trust, confidence, and patience to carry on.
2. A more experiential understanding of non-self"
The other learning is a more experiential understanding of non-self. Basically, I don't really control my body or my mind: it is heavily influenced by the environment around me. The body is out of control, and the mind is out of control because they are all complex processes which have no single source of self, and where effects become causes for further effects. It's all about putting the right causes in place, I.e. Right Motivation (Samma sankappa). A few episodes really highlighted this to me.
No matter how much I tried, I could not change the fact that my body is made in Singapore, and that I struggle with the cold. Cold makes my mind restless, as I am really not made for this climate. It's quite funny because whenever it's cold, there is automatically a soundtrack playing in my mind (for the first two months, it was the soundtrack of Crash Landing On You, because my wife and I re-watched it before I left…). But what was even more interesting was the short spell of warm weather in late September and early October: the soundtrack playing stopped in my mind, with no choice nor force at all! So it was really caused by the cold.
Physically with my body, there were a few incidents (suspect Covid; my twitching eye; body pains from sitting meditation) which drove home the point of non-self.
From the Buddha's second-ever discourse (Anattalakkhanasutta SN 22.59):
"(this body is not) fit to be regarded thus: 'This is mine, this I am, this is my self'", because "…if…(this body) were (my) self, this (body) would not lead to affliction, and it would be possible to have it of (this body): 'let my (body) be thus; let my (body) not be thus'. But because (this body) is nonself, (this body) leads to affliction, and it is not possible to have it of (this body): 'let my (body) be thus; let my (body) not be thus'. "
Basically, if your body was you or your self, then you would be able to compel it and control it to be well, not be sick, and to take on any shape or form you wish. Which you can't.
3. Reduce the drivers of negative emotions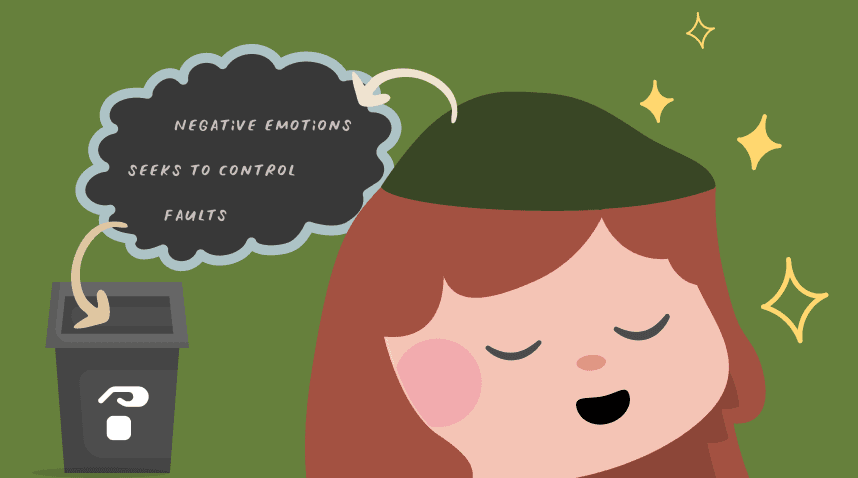 Much of Ajahn Brahm's teachings are really about undermining and reducing the drivers for negative emotions, especially the overthinking mind that tenses up, comments, interferes, fault-finds, strives and tries, is ruthless, and seeks to control everything (especially due to fear).
If we do the exact opposite to the above verbs, those are the causes for future deep meditation and eventual liberation. So we should:
Relax to the Max
Disengage from commentary
Don't interfere or do anything, because it is all none-of-your-business
Let the mind decide what it wants to do, rather than tell and control it
Cultivate contentment: "good enough"
Not try
And be kind, unconditionally.
4. Cultivating the opposite of fault-finding
Ajahn Brahm once wrote that "cultivating the opposite of fault-finding is 90% of the Buddhist practice", and this was something I realised from the three months.
It is so easy to lapse into fault-finding and criticism of everything: I could be sitting for 45 mins, watching the breath for 44 mins, and daydreaming in the last minute, and that is often enough for me to say "that was not peaceful"! This is crazy, if you think about it, because I wasn't really looking realistically at the whole session, but only picking out the bad parts to smear the whole thing.
I think this fault-finding is due to social conditioning: it seems "smarter" to seem pessimistic, cynical, and negative (as shared in Psychology of Money: see point 7 in the original article here). This mindset is especially prevalent in Singapore, I think.
5. Systems, Not Goals
Scott Adams' "system vs goals" came up in my mind during the retreat, and I started wondering what was my "system", vs the "goal" of enlightenment. My system is to keep precepts, learn Dhamma, create the supporting environment for practice around me, and meditate daily. I'll let the results take care of themselves. Some specifics that I picked up during the Rains:
If the meditation was me largely "letting go, being kind and gentle", then the meditation was a success, regardless of the results!
I started debriefing myself after each meditation, as part of my "system". I ask myself these questions:

What suffering was absent? How much peace, calm & stillness was generated from the sit?
Was there letting go, kindness and gentleness in the meditation, between me and the meditation object?
Which defilements were gone? Usually for me, there's no ill will, sloth and torpor, and doubt. The usual suspects are Kama canda, and restlessness and remorse.
7. Meditation is like taking a shit
Meditation is a lot like taking a shit: there are a lot of parallels between the two.
Both are non-self: in both processes, there is no single part you can point to, and say that's me, mine, a self. There are also none of the accumulations of a self in any part of the processes e.g. ego, pride, expectations, will, etc.
Both are natural causal processes, where willpower & expectations are NOT necessary causal factors & are often counterproductive:

If you're blocked in meditation, often you need more mindfulness and kindness, to unblock yourself. If you're blocked in shitting, often you need more fibre and water to unblock yourself.
Using willpower in both cases causes haemorrhoids in your mind and in your a**
Expectations in both cases are major blockers.

Both processes are about clearing their "containers" of defilements and debris: one is clearing the mind, the other is clearing the digestive system.
Last but not least, the best sits and the best shits are effortless and joyful, and very healthy.
7. Keeping Precepts is Critical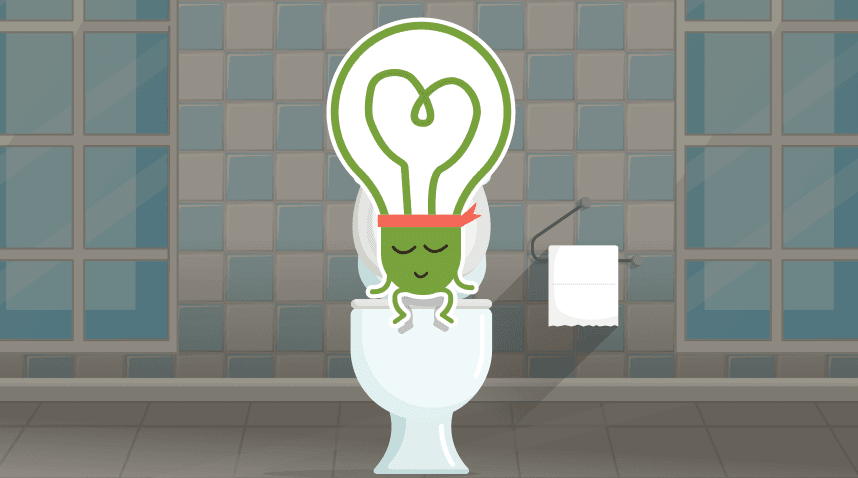 Keeping precepts is critical for progress on the Path. This is often overlooked, especially in western meditation instructions. But this importance becomes very clear when meditation deepens, and when your mind starts to reflect the spottiness of your ethical behaviour by body, speech and mind. Let me share a story about someone, whom I'll call PJ2. Imagine that PJ2 is single, and that he once had a very, very deep meditation experience a few years ago.
At the start of the Rains Retreat, I was discussing nimittas and jhanas with PJ2. However, as the retreat progressed, PJ2's past caught up with him: he had not kept his precepts fully, and that caused him to feel this overwhelming sense of guilt that triggered panic attacks.
This lasted until PJ2 left, and it was very eye-opening for everyone to see how important keeping precepts are, for deeper meditation and for one's practice.
8. Death is everywhere
Death and dying is everywhere, in the most unexpected places. In September, as a few of us returned from visiting Kusala Hermitage, it turned out that two kangaroos had been hit by vehicles just outside Jhana Grove. One of them was more decayed, while the other one was quite intact. It was very eye-opening to see the decaying and decomposition process over the weeks, which I captured by taking multiple videos and photos.

What videos and photos do not capture is the smell: that nauseating odour of death and decay, which reminds me of the very first time I smelled that odour, as a teenager helping my father clear the drowned rat stuck under our driveway.

But what the photos and videos do convey are the charnel ground descriptions in the suttas, especially the Satipatthana sutta (** CONTACT ALERT: Pics of dead things**)
…And it had been dead for one, two, or three days, bloated, livid, and festering. They'd compare it with their own body: 'This body is also of that same nature, that same kind, and cannot go beyond that.' 15.1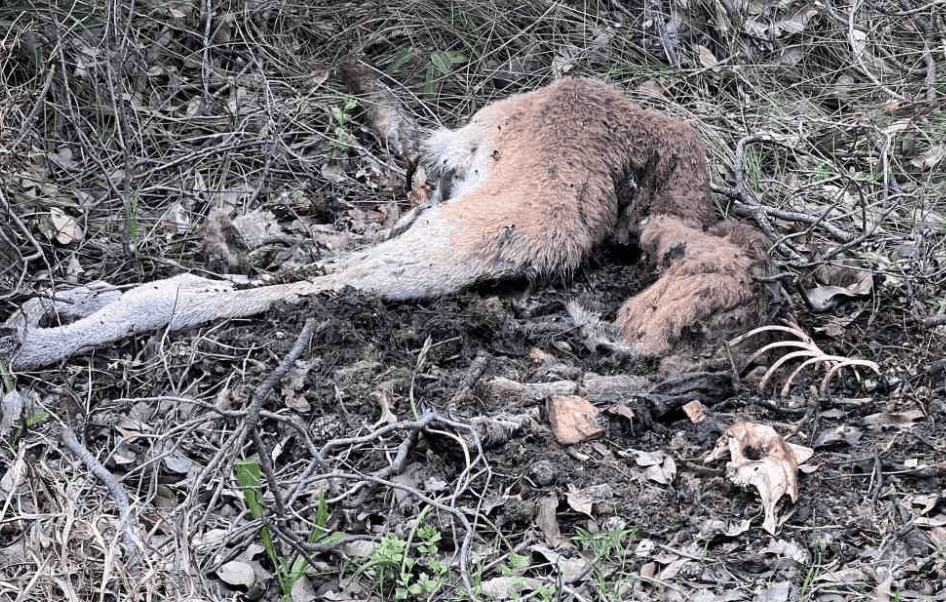 Then:
…a corpse discarded in a charnel ground being devoured by crows, hawks, vultures, herons, dogs, tigers, leopards, jackals, and many kinds of little creatures. 16.2They'd compare it with their own body: 16.3'This body is also of that same nature, that same kind, and cannot go beyond that.' 17.1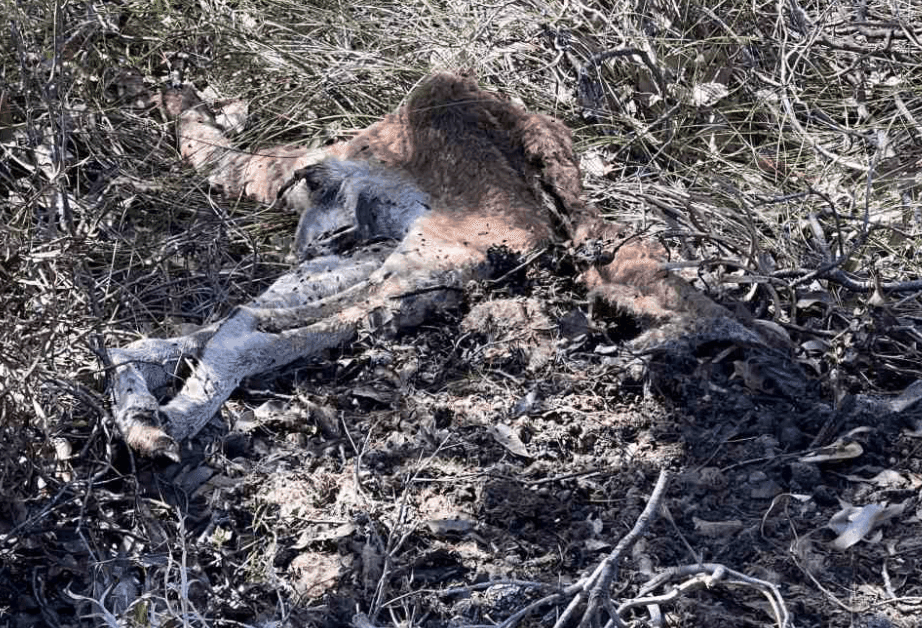 Then:
Bones rid of sinews scattered in every direction. Here a hand-bone, there a foot-bone, here a shin-bone, there a thigh-bone, here a hip-bone, there a rib-bone, here a back-bone, there an arm-bone, here a neck-bone, there a jaw-bone, here a tooth, there the skull …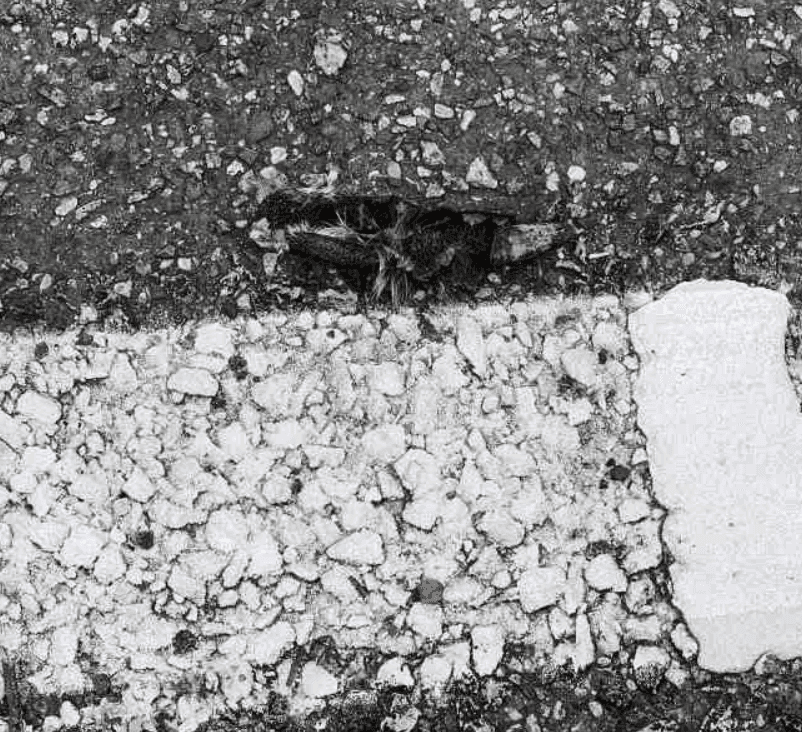 Then:
Bones rotted and crumbled to powder. 30.2They'd compare it with their own body: 30.3'This body is also of that same nature, that same kind, and cannot go beyond that.'
It is extremely sobering, especially since an adult male kangaroo is about the same size as me, to reflect that my body is truly "of that same nature, that same kind, and cannot go beyond that."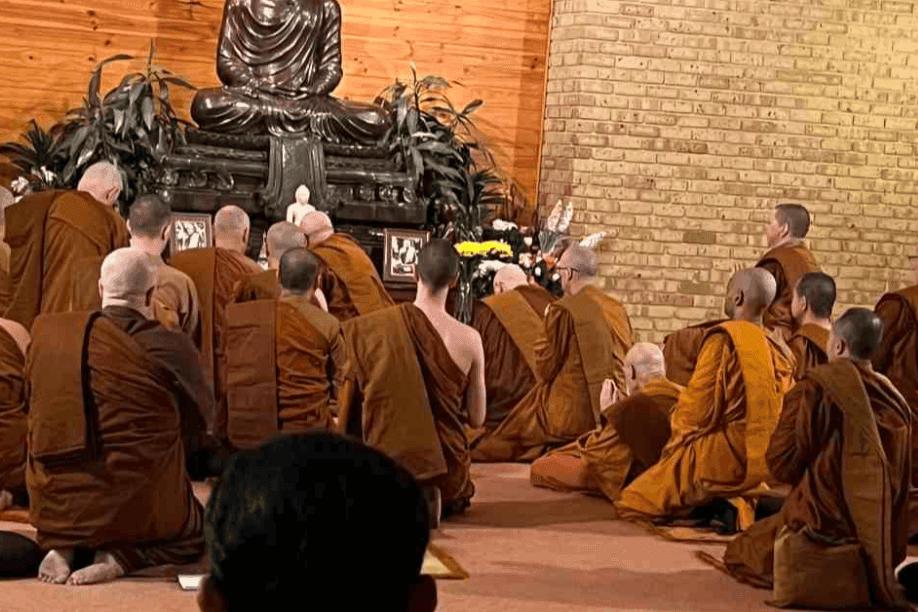 9. The monastic practice is the Buddha's Training Programme
The monastic practice set by the Buddha is THE way to get to Nibbana. Before this Rains, I had doubts about this: what's stopping me as a lay person from being able to practice towards liberation? But after three months, there is no longer any doubt in my mind that the Training Programme decided by the Buddha is the best bet to Enlightenment.
However, my conditions in life are such that, it has to be lay life for me, at least for a while: as a married man, I have to take care of my wife, but also have to take care of my parents and parents-in-law as they age.
10. Some observations of my fellow retreatants: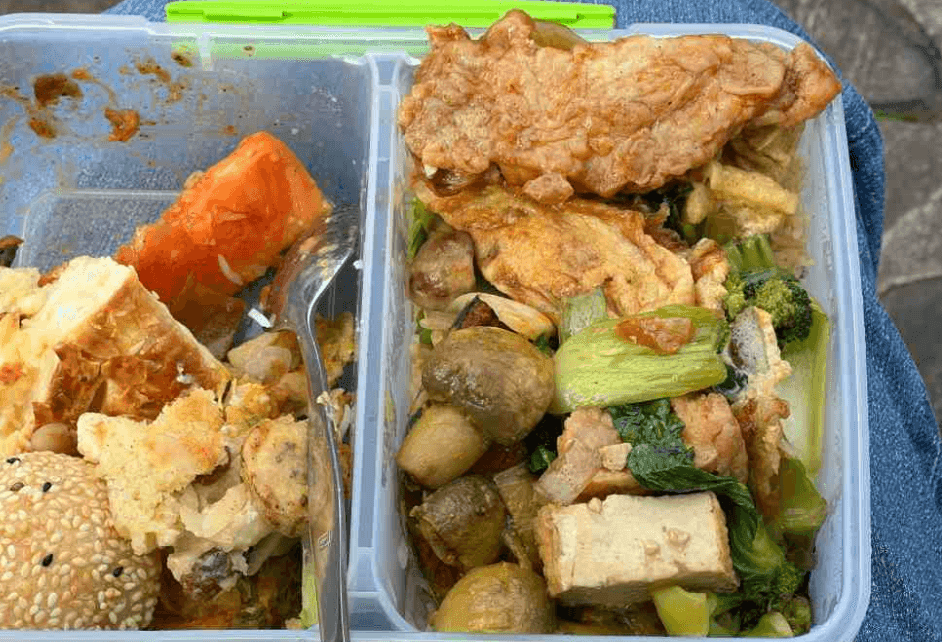 The generosity of people is astounding.
For three months, I was fed by other people.
Also, this group of Rains Retreatants really were very generous with helping each other out. For example, Becky would serve Ajahn tea, but also do a lot of acts of loving kindness to others. And in turn, I saw others helping her: a number of retreatants were talking to her to give her an introduction to the suttas, just before her silent retreat. Everyone was helping each other out like one big family (e.g. Gayathri making soup for Piotr, our Polish retreatant, when he fell sick a second time), which the Jhana Grove staff observed was quite unusual to our group.
There seems to be a bit of PTSD from past experiences with SN Goenka vipassana meditation: a couple of retreatants mentioned to me something along the lines of "I can't watch the breath, because I end up trying to control it from my vipassana experience" and "I can't watch the breath with pleasure, because my vipassana conditioning kicks in". Which is a real pity, because the breath can be a lovely meditation object.
Dhamma vitakka (thoughts of the Dhamma) as a subtle hindrance was something that came up in a sutta class taught by Ajahn Brahm, but it seems to have been rejected by a number of retreatants. This hindrance was something I saw in my own mind: at some point, I realised that reading the suttas was actually complicating my own meditation practice, because I ended up generating a lot of questions ("Am I doing X right, like in the sutta?") which disturbed the peace of mind. So towards the end, I deliberately cut down on my reading of the suttas, and reduced my thinking on aspects of the Dhamma.
11. The Practice isn't just about meditation
While on a day outing with Ajahn Santutthi, abbot of Kusala Hermitage, I asked Ajahn about advice on the practice, especially since I felt stuck and stagnating in my meditation depth. He gave very good advice: "the practice doesn't end after three months", "the practice isn't just about meditation", and "just develop contentment and peace."

Which is perhaps the main takeaway I got from my three months.