Editor's note:
Does applying Buddhist principles of compassion and kindness make you a walking doormat at the workplace? PJ Teh, a former Strategic Planning manager at EDB, challenges that view and gives us points to think about, in this mini-article series.
TLDR: We spend more than a quarter of our adult lives at the workplace. Knowing how to choose your workplace can either build or destroy your character. Choosing the right people, and culture, and asking the right questions is crucial!
Principles in the financial world and the Dhamma
The term Dharma/dhamma is something that brings up the mental image of a Californian long-haired hippy with incense and drugs, spouting free-love, with flowers in their hair.
In reality, the term Dhamma is simply a set of conditionality or principles: this can be seen from how they are described, which are usually sets of conditionality i.e. if A happens, that allows B to happen, etc.
So that is why in my mind, "Applying Buddhist Principles at Work" is the same thing as "Applying the Dhamma at Work".
Ray Dalio, a famous hedge-fund manager, who wrote a best-selling book "Principles" gives us further insight into the workplace. His book is about the principles he used to grow Bridgewater Associates into one of the largest funds in the world: that is a kind of Dhamma for hedge funds (and decision-making), with many overlaps with Buddhist Dhamma.
Instead of 'lazily' applying the Eightfold Path and Four Noble Truths, I'm taking a first-principles approach to the Dhamma at Work, but without necessarily being MECE (mutually exclusive, collectively exhaustive). These are decisions and actions that anybody probably needs to act on, at work.
These are my personal views on the matter, so please feel free to look at it differently. 🙂
I should also caveat that these Buddhist principles might not make you rich or conventionally successful. But you will probably sleep well at night, and probably suffer a lot less, and be happier!
The following decisions need to be made by anybody with regard to any workplace.:
Choosing a workplace
How to look at issues and matters, and how to decide
How to treat people at the workplace
How to conduct oneself
This article will cover 'Choosing a workplace' with subsequent articles covering the other areas.
Choosing the place where you spend a quarter of your adult work life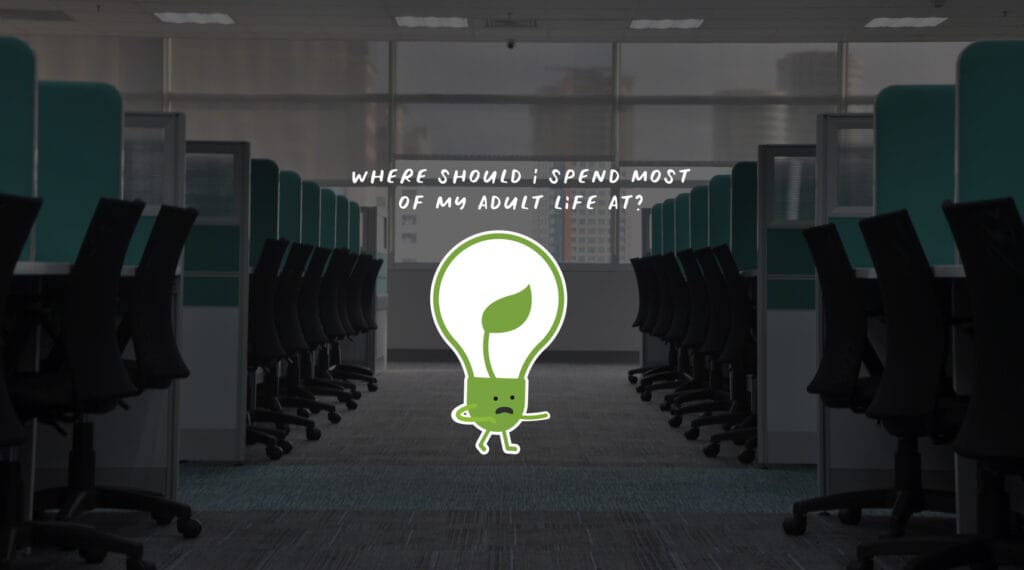 A workplace is an environment where your mind will be in, for a substantial amount of your life.
A week has 168 hours: a typical work week takes up anywhere from 42 to 120 of those hours, which is 25% or more of your total time. That's where your mind will be at.
What happens at work also spills over to the rest of your life, shaping your mental state for your week. Hence, I think choosing a workplace is perhaps the most important decision to make.
So how should we choose a workplace? I have a few factors to consider.
1. Choosing the people
The first factor to decide about a workplace is the people you're going to be working with. You become the people around you.
This was so important, that Ananda (who was the Buddha's personal attendant) was rebuked by the Buddha for saying that the good friendship was only half the Holy Life:
When a bhikkhu (monastic) has a good friend, a good companion, and a good comrade, it is to be expected that he will develop and cultivate the Noble Eightfold Path.
The same consideration applies to choosing our colleagues.
Why is it so important to choose your colleagues carefully? This is because of anatta, or non-self: if there truly is a self that was fully in control, then the environment wouldn't impact any individual.
But precisely because anatta or non-self is true, we humans are influenced easily by the people and environment around us.
Choosing the workplace, especially choosing the people you work with thus helps shape our own minds and conditions.
2. How do I know if the culture is right for me?
Related to this, is whether the culture of the team and workplace you're joining is a good or bad culture. How do you know if it's good or bad? And good or bad, with reference to what?
Choose a workplace culture with reference to your state of mind, and your progress on the Eightfold Path.
If you go to a workplace and you end up having a lot of strong desires, that's probably not good.
Nothing below a five-star hotel
When I was working with a previous employer in finance, an ex-boss said to me "You know, PJ, I can never stay in a hotel less than five stars, and on a plane less than business class."
I was horrified and asked why. She said, "because I am so used to this, that anything less is really uncomfortable."
It was suffering for her, basically, because the financial industry had norms that were extremely expensive. And that's when I realised that the industry was Super Samsara!
That's when I decided I had to leave because I also noticed that many of my colleagues and peers were not happy, not very healthy, and used their high pay to "buy happiness" outside of work, indulging in all kinds of expensive things.
The layoffs happened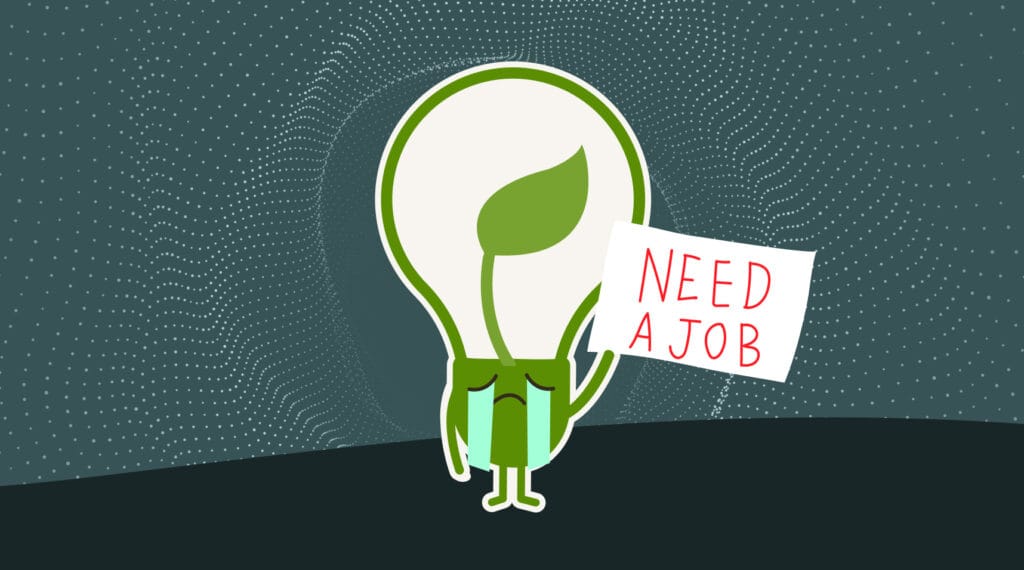 When we were laid off due to the financial crisis, I heard an ex-colleague had cash for only half a month's worth of rent in her bank account, because she had spent all her income on spa packages, pedicure packages, gym packages, branded clothes, bags, drinks, expensive dinners, etc.
So she was desperate to get another high-paying job as a banker, even though the market was flooded with retrenched bankers.
My own state of mind back then was extremely unhealthy: strong desires, bad-tempered, and lacking sleep (I was working 90-120 hours a week).
Even though it has taken ten years to get back to the base-level salary I earned in the investment bank, I still think it was the right decision to leave (or rather, to get laid off).
The Buddha gave this advice on how to choose a place for a monastic:
Buddha: Take another case of a mendicant who lives close by a jungle thicket. As they do so, their mindfulness becomes established, their mind becomes immersed in samādhi, their defilements come to an end, and they arrive at the supreme sanctuary. But the necessities of life that a renunciate requires—robes, alms-food, lodgings, and medicines and supplies for the sick—are hard to come by.
That mendicant should reflect: '…I didn't go forth from the lay life to homelessness for the sake of a robe, alms-food, lodgings, or medicines and supplies for the sick… they shouldn't stay there.
This advice isn't just for monastics but is applicable to anyone who is intent on walking the Path.
What's perhaps most interesting is the subsequent instruction from the Buddha. When your meditation, mindfulness and practice aren't good, due to your environment,
That mendicant should leave that jungle thicket that very time of night or day; they shouldn't stay there.
That's how important the Buddha placed the effect of a place on one's mind.
Asking the human mirrors you live with at home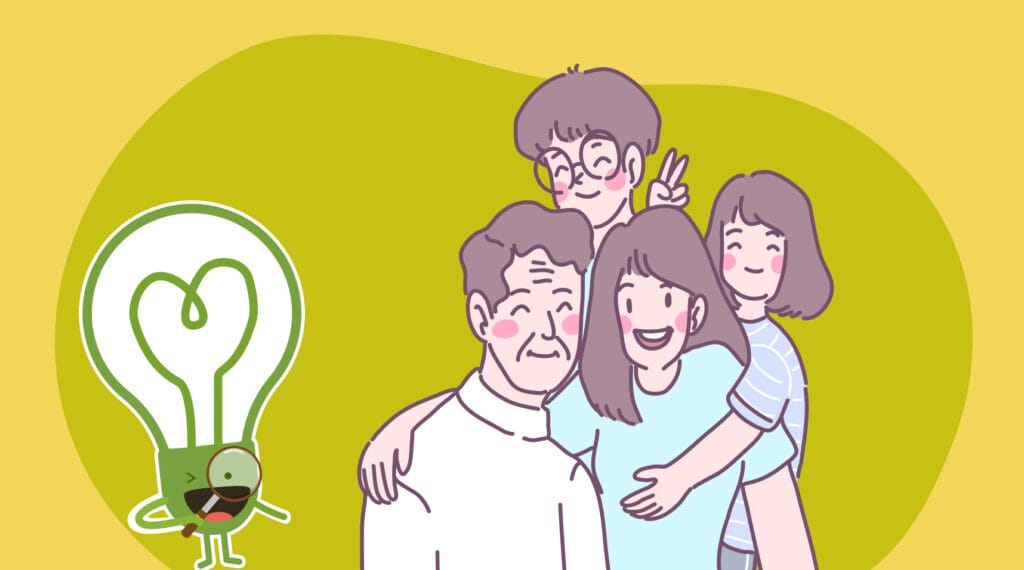 How should you apply this learning, if you don't really meditate nor keep precepts?
A simple way is to ask the people who live with you: are you becoming more gentle, kinder, and compassionate? Or are you becoming more of a pain in the ass to live with?
That will tell you how your mental cultivation is going. If your workplace is causing you to be more irritable, have strong sensual desires, and crave more material things, then you're probably in the wrong place.
And if you see that a workplace is full of people with big egos, anger, strong sensory desires and material things, those workplaces are probably the places to avoid.
---
Wise Steps:
Understand the impact of colleagues on your mind and choose them wisely. Which of your colleagues improve your mind, and which do not?
Check-in with the people you live with if your character has improved or worsened since you joined your firm; this is one of the best indicators of whether you chose the right place. What do they say?