TLDR: When we don't understand death, life can be very confusing. Recognising death's uncertainty, we not only do what we like but do what matters.
Death is a reality no one likes to talk about. An ex-co-worker passed away lately and so did a friend's sister. Throughout my life, I have seen the passing of family members to acquaintances. Either by illness and even accidents – some were sudden while others took a while to die. They include the old and the young. Reflecting on death inspired me to write about the mindfulness of death. However, being mindful of death does not mean we constantly lament and harp on this fact till the last breath. It is about how understanding death helps us live a good life.
Awareness of Death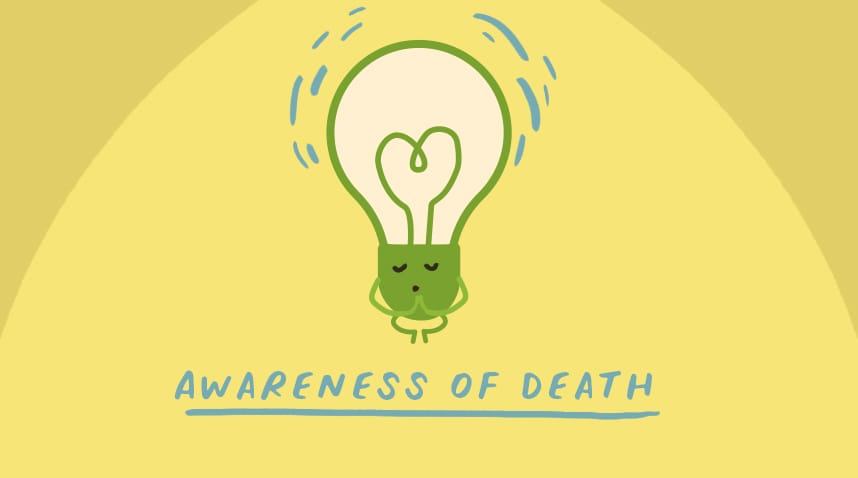 The unique ability of humans is our ability to be more aware of death compared to less intelligent life on earth. Despite this awareness, we do not pay much attention to it. What do I mean by paying attention to the reality of death?
We do not pay attention to the fact we have no control over the timing of our death. But yet we try to control everything else in our lives. We aim to live a good life measured by what we have or have not. We try to control our environment and others for this good life to happen. When in reality, if we cannot control when and how we die, how much control can we have over life?
This does not mean we give up on life to be lazy and lie down to sleep all the time. But the lack of awareness of death's uncertain timing is a big reason most of us live stressful, discontented, and sometimes acrimonious lives.
The Good Life Is Linked To Death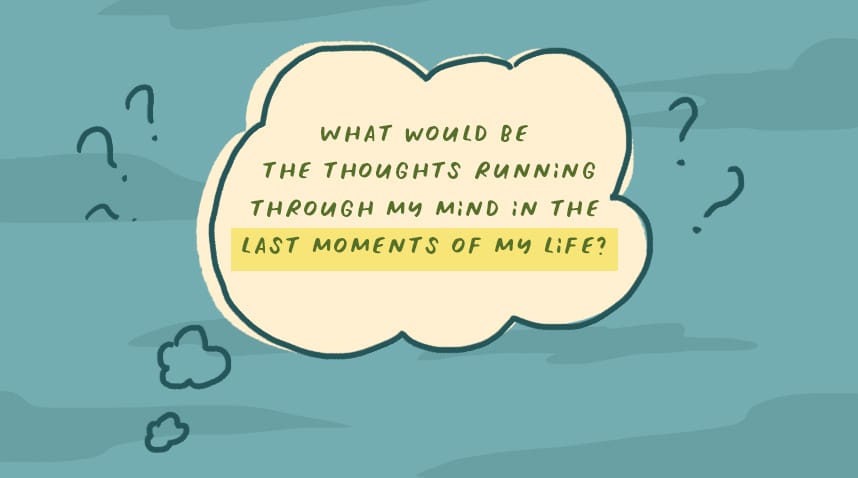 When we don't understand death, life can be very confusing. This is one of my favorite sayings of Ajahn Chah, a forest meditation master. A simple way to look at this could be imagining our last moments at death. I have reflected on this a lot. What would be the thoughts running through my mind in the last moments?
Do I want to busy myself and sweat the small things in my life? No.
Do I want to spend my life in a state of discontentment and blaming others for obstructing my well-being? I must admit, I had begrudged others in my youth but also noticed I was really unhappy. It is not something that I want.
Having a good career and boasting about it wasn't part of my plan too. I saw early in my life how fame and wealth come and go. Through my reflection, I saw how nothing really mattered in our striving because it will all be forgotten with time. If I died and became nothing, would having fame, having a fantastic career, and having good food or living in a big house give me a sense of satisfaction at death? Even if I had a loving partner or family, I had to leave them at death and there is no satisfaction at all – having lost my mother to death made me realize this.
That was what I reflected on in my youth. There was mindfulness of death in me. But I had no answer to what makes a fulfilling life. I focused instead of doing what I liked.
Mindfulness of Death Helps Us Let Go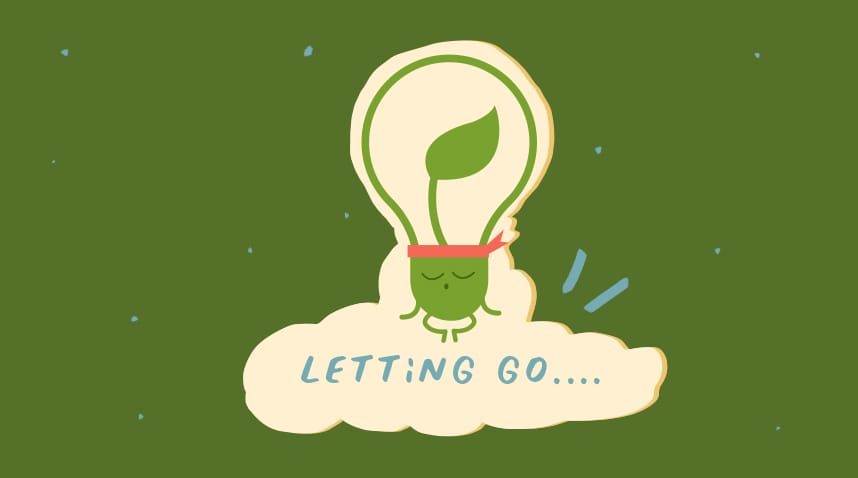 Growing up I had thought the purpose of life was to achieve things and be satisfied at death. Only to realize that satisfaction never lasts. There was this constant thirst to fill the emptiness of the heart.
What filled my heart was recalling the good I had done in my life. Lifting the spirits of an intern in my company to helping another youth find stability in her career and life. Recalling how I had helped others filled my heart. The achievements I had at work could not really remember. Even if I did, they did not fill my heart, compared to how I was able to help others in little ways I could.
A good life should be a life that is relaxed and joyful, without guilt or regrets. To be relaxed is to be able to let go at every moment. We could have goals in life. Goals from learning a new skill to climbing the career ladder.
Understanding that we can never really have full control of people or of our environment, all we can is to do what is needed at this moment and then let it go.
To let go does not mean we are lazy or we do not care. To let go is to know that we don't know what will turn out the next moment so there is no point thinking or holding onto it. Even if we want to help someone, that person may not want to receive help. So, we can only take whatever opportunity there is to help and let go rather than force a person to receive help or to expect an outcome.
Filling Our Own Hearts
What really matters is our heart. Mindfulness of death in every moment allows us to let go. Letting go we allow ourselves to grow in patience and inner security. Patience because we allow things to unfold from our actions without needing control. Inner security because mindfulness of death makes us aware of our mind, speech, and action. They all have a consequence on our conscience. This helps us become responsible for our actions. It would not be very pleasant to die with regrets of hurting someone or living a selfish life with the time we have.
---
Wise Steps:
Calling to mind our last moments allows us to let go of the trivial negativities that we hold so closely.
Knowing that many things are truly not within our control, to cultivate patience without the need for control.
To guard our hearts against regrets and guilt, develop compassion towards ourselves and others so that our impending death may be peaceful.