Wholesome Wednesdays (WW): Bringing you curated positive content on Wednesdays to uplift your hump day.

Great resignation. Middle of the year. A time for reflection on how we have done this year and how we can use the second half in the most meaningful way. Here are two stories!

1. Actively looking to avoid doing your work? This might be a sign to quit

2. You are burning out. What can you do? A Buddhist monk answers
Actively looking to avoid doing your work? This might be a sign to quit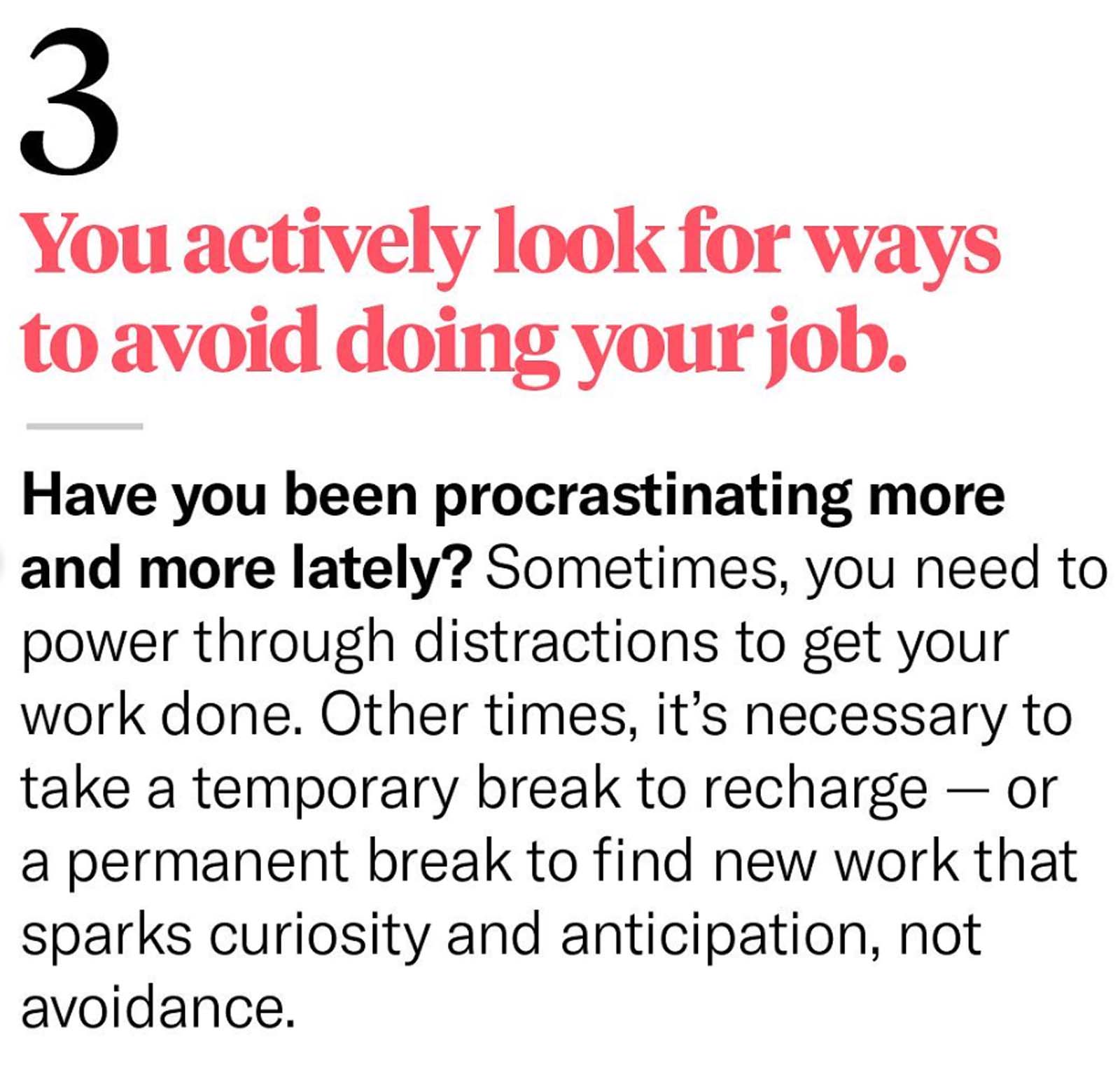 What's going on here
If you are looking for a sign to quit your job. Here are 6 to check out! Harvard Business Review shares 6 ways to find out if we should quit our job and move on to brighter things.
Why we like it
HBR is very candid on the signs to look out for. These signs have been seen in friends who faced bleak tunnels in their careers…they later left the job for greener pastures. It is supremely actionable!
"Have you been procrastinating more and more lately?"
Wise Steps
Have an honest sit down with yourself on what you want in your career and whether there is growth left in your career at your current job!
Check out this article below!
You are burning out. What can you do? A Buddhist monk answers
What's going on here
Venerable Nick, a Thai monk, shares why we are burning out and what we can do about it. The 22-min video is a nice walkthrough of examples of burnout and how we can manage that. He shares how the body falling sick is often a wake-up call for our mind when we are pushing too hard and how we need not wait for that to take action in our lives.
Why we like it
Venerable Nick touches on real-world positive examples of monks and local workers managing work, and how the need to do everything fast can blur the lines for us between work and rest.
"Of course we can do things faster but what is the point?…We try to do things with intentions and that intention is to use every activity to train our minds."
Wise Steps
Find an activity that refreshes you. That slows you down from work and reminds you of the goodness of the world.
Enjoy the advice below!
Want to check out a book dealing with burnout? Click here!
---