Editor's note: This Vesak, we explore the unsung heroes that keep the wheels of Dhamma churning.
We met with Cell Lim from Aranya Sangha Danna Fellowship Limited (ASDFL). He is part of the management team that cares for the needs of ~60 community-based Buddhist monastics of which 40 require active case management.
He shares more about why this initiative is one close to his heart and how it is transforming a little known part of Singapore's Buddhist Landscape: Monastics who live alone.
If you could summarise what ASDFL (Aranya Sangha Dana Fellowship Limited) does in one line what would it be?
ASDFL is a ground-up initiative that provides social welfare services to community-based Sangha so that they can age in place and continue their spiritual cultivation.
Why was there a need to set up ASDFL? Aren't there many temples out there with accommodation?
Actually what took us so long? This is long overdue! Community-based monastics in Singapore have always been around and just like Singapore's ageing population, many of them are now elderly and retired from their duties. Compared to lay elderly, our ageing monastics have added needs that secular social services are not equipped to support.
Most of the time we assume that they must belong to a temple or Buddhist organisation and all their basic needs are taken care of, i.e. accommodation, financial, medical, and meals.
The truth of the matter is that there are not many temples with accommodation for monastics outside their lineages.
Monastics have different focuses in practices and take up different roles such as conducting prayers, teaching Dharma, doing community work, etc. Given such diversities, it is not always practical to live under one roof or to stay in temples.
ASDFL was set up in the middle of the pandemic, did covid have a part to play in accelerating this idea? How so?
Yes, the idea for setting up ASDFL from our co-founders appeared a couple of years before COVID-19 and groundwork started in late 2019.
However, in early 2020, Covid-19 amplified all the areas of concern for our community-based monastics, like accommodation, chronic illnesses, and social isolation.
Because of the pandemic, a handful of them who have been living overseas for a long time had to abruptly be relocated back to Singapore and were displaced. They had no roof over their heads with little/no social network in Singapore to depend on.
What does a typical week look like at ASDFL?
As the care manager, most of my work time is spent meeting up with Aranyas (monastics) to follow up and work on their needs, working on their care plan, and responding to unforeseeable situations. We run a helpline from Tuesdays to Fridays in which an Aranya can Whatsapp or call to request our assistance.
The exciting part of our work is that no one week is the same as the other; every day is a different day.
On Monday, I respond to missed calls and requests made over the weekend. I then brief our medical kappiyas (helpers) on their upcoming duties this week and remind the respective Aranya of their respective medical appointments.
Tuesdays are our secretariat days where our administrator and volunteers do weekly accounting and periodic phone calls to Aranyas on our name list to update them on our upcoming events or check in on them.
Subsequently, we hold operational meetings to forecast the next week's work schedule, i.e. medical appointments to fulfil, home visits to conduct, volunteer visits and deliveries of dana items to schedule.
With over 60 volunteers from all walks of life (Doctors, lawyers, retirees), what do you think attracts them to ASDFL?
I believe our volunteers have one thing in common; we all treasure the rare opportunity with BuddhaDhamma. When we hear that many Buddhist monastics are staying in the community and are in need of support, we want to show up with gratitude.
To show up and play our part, to serve and protect them in any possible way.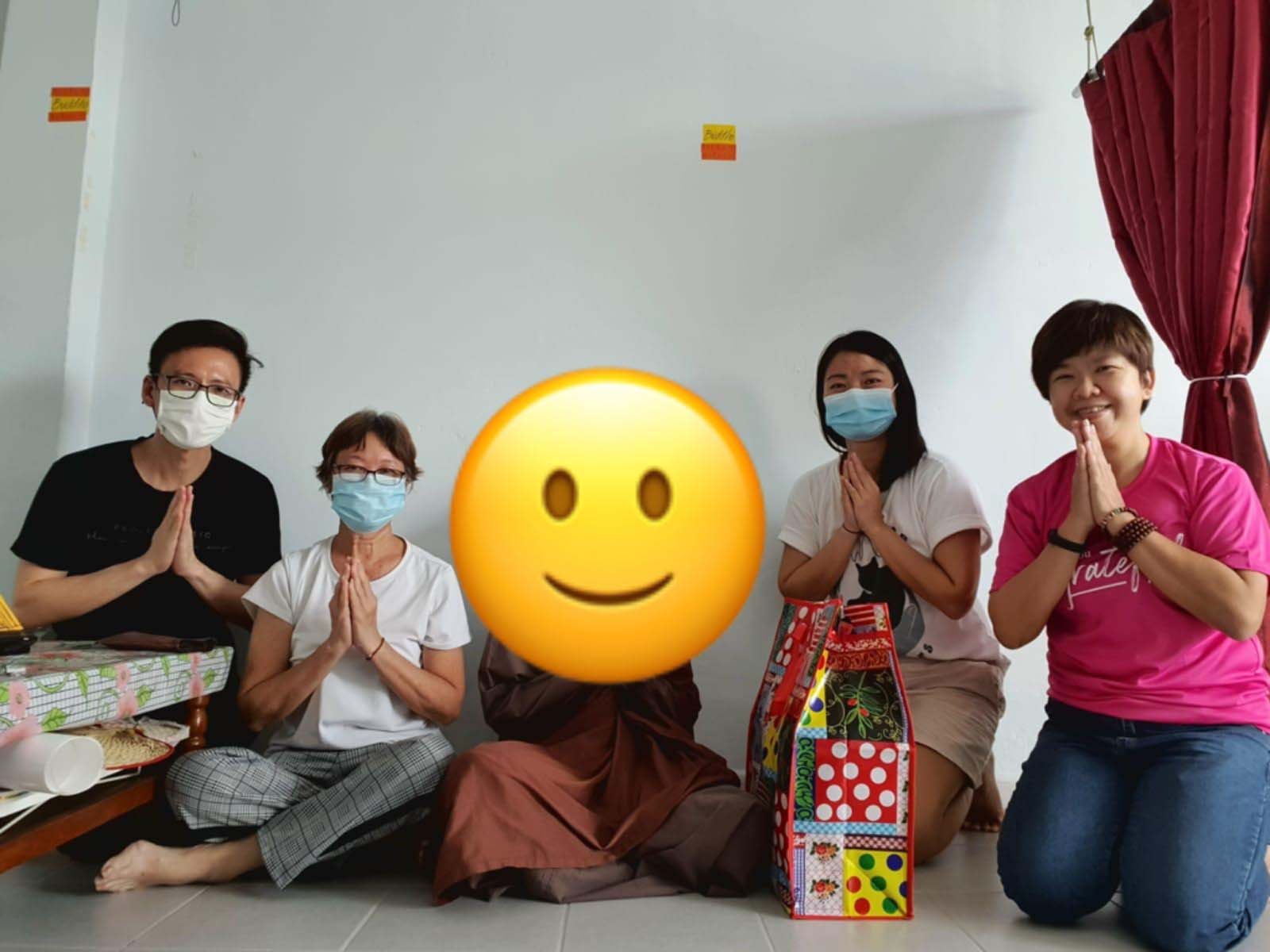 What motivated you to work at ASDFL as a full-time staff? When did you start the journey?
In 2019, ASDFL Co-founder Venerable Chuan Yu and Director Sister Chingwi, shared about the challenges that community-based monastics faced and the glaring service gaps for them.
Instead of lamenting about the lack of a support system, I thought the best way to contribute is to be part of the solution, to help create the support that is needed.
So with whatever past work experiences I had in the social service sector and the Buddhist community, I volunteered to be involved in the setting up of ASDFL.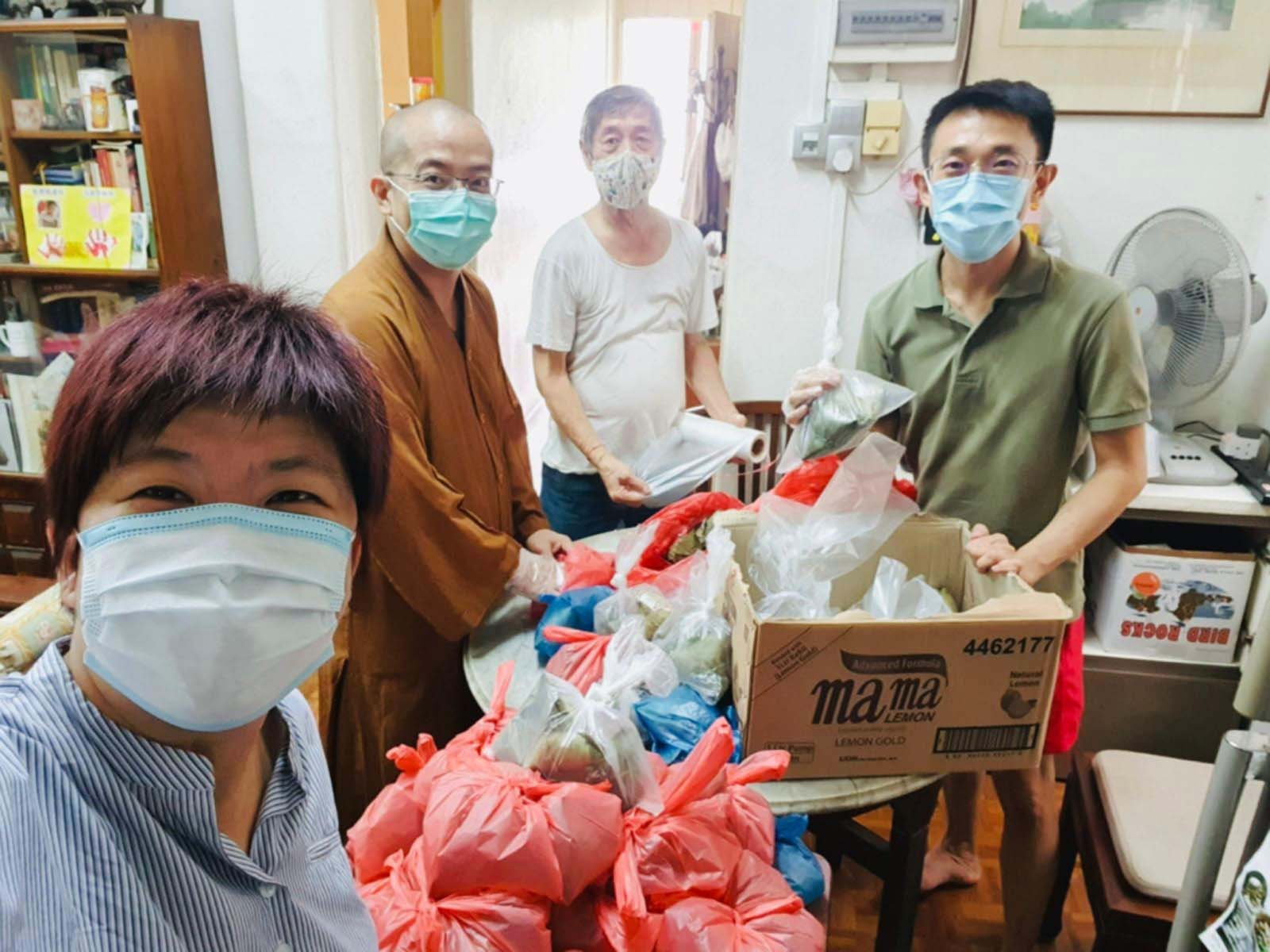 What is a key highlight in your work? Any story made you say 'Damn, all the hard work is worth it?'
A key highlight in my work is to journey with Sangha who is in distress, undergoing a challenging situation and gradually overcoming it and returning to a stable situation.
One of the most unforgettable moments for me involves intervention work with an Aranya who had one of her legs amputated due to infection.
When we first met her in the hospital ward, she was worn out, tired and at a loss for what to do after the operation. As she lives alone with no caregiver, we became an important pillar of support both physically and emotionally.
After twelve months of care management, regular medical follow-ups, occupational therapy, and weekly volunteer visits to provide her with emotional support, she finally reached a milestone!
For the first time since she became wheelchair-bound, she was able to stand up on her own, using the prosthetic leg and walking frame, walk out of her HDB main door into the common corridor, lean over the ledge wall and look across the basketball court.
This moment was truly unforgettable for me and our volunteers.
What is one little interesting but unknown fact about interacting with senior monastics?
An elderly monastic may appear very formal, stern and solemn. However, time will prove you otherwise!
They are one of the warmest and most generous people when it comes to sharing their knowledge of the Dharma and their journey as Buddhist monastics.
Each of their life stories is an inspiration and a reminder that human life is precious. Knowing this, we should strive towards enlightenment.
What are the greatest challenges you face in your work?
One of the greatest challenges for me is my gender.
I am the only caseworker and I am a male. More than half of the Aranyas that we serve are female and they do not have an option to speak to a female caseworker if they wish to.
Hence they may feel less comfortable sharing more about their needs and worries with me. It is also inappropriate for me to visit a female Aranya alone (Monastics are not supposed to be in isolation with a member of the opposite sex).
Luckily I'm able to tap into our pool of female ASDFL volunteers. Some are social workers by profession to come in and provide casework support!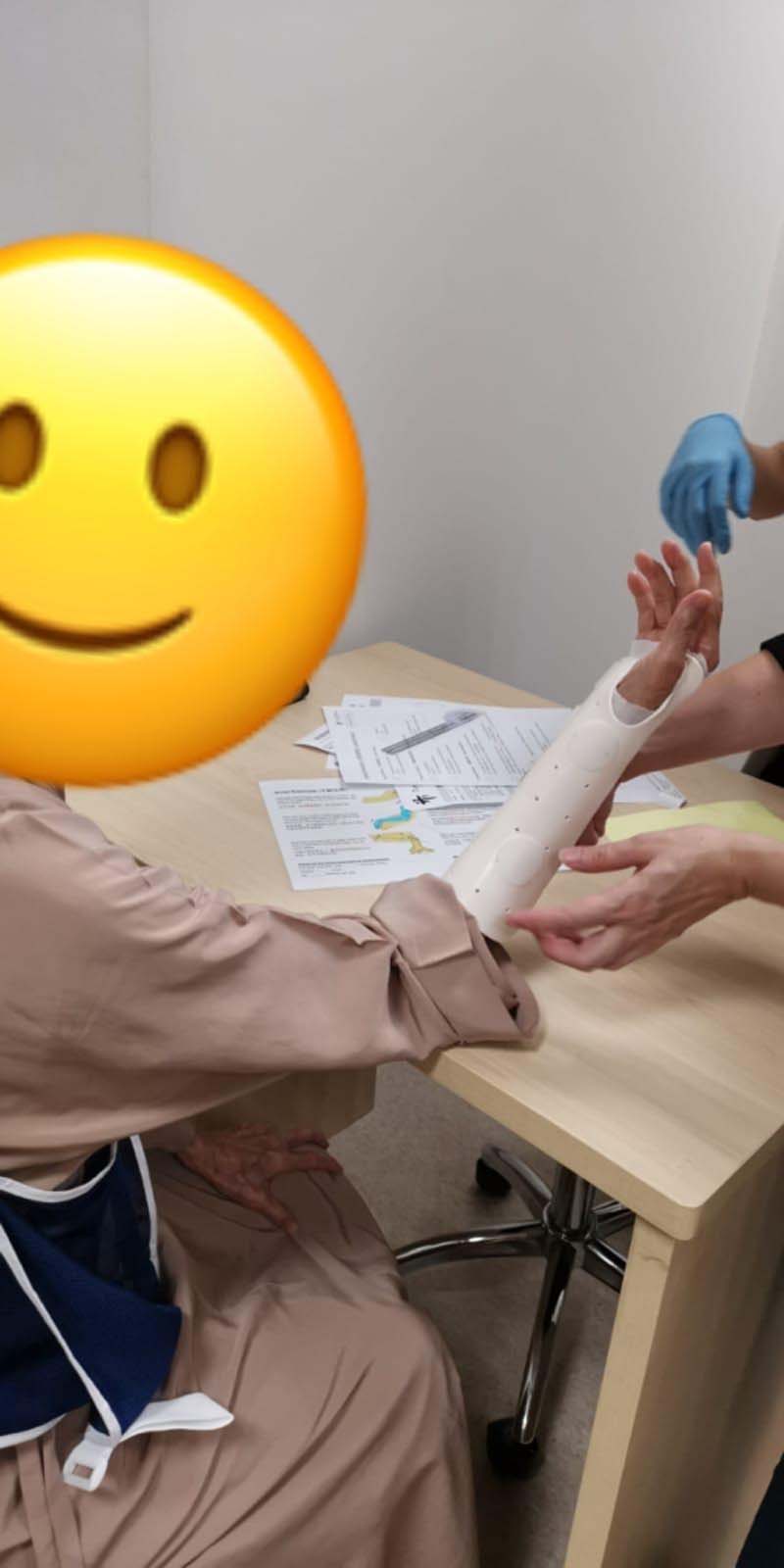 What were some key Dhamma lessons you took away in your time at ASDFL?
I learnt that as long as we are humans and still living in Samsara we are all subjected to causes and conditions, we are subjected to suffering and dissatisfaction. In spite of these sufferings, we can always strive to be better persons and to be compassionate towards others.
What would you say to fellow Buddhists working in the social service or undergrads deciding whether to enter the social service space?
I would like to share the following verse with them:
Sentient beings are numberless. We vow to save them all.

Delusions are endless. We vow to cut through them all.

The teachings are infinite. We vow to learn them all.

The Buddha Way is inconceivable. We vow to attain it.
After I stepped into social service as a young caseworker in the mental health field, I finally have a deeper connection with these verses that I've been chanting for years!
I continue to chant it daily, to remind me of my aspiration to serve all sentient beings, with no retreat (不退心) and to serve with no regrets.
What are your future hopes for ASDFL?
I look forward to ASDFL becoming a strong pillar of support for all the community-based Buddhist monastics in Singapore, to let them know that they are not alone.
I look forward to ASDFL growing in terms of organisational and clinical capability so that we can provide the relevant support for our community-based monastics in the long haul.
How can readers help ASDFL?
If you want to know more about our work, find us on Facebook, like and share.
If you resonate with what we do and want to be involved, join us as a volunteer!
If you see a community-based Buddhist monastic living in your neighbourhood, tell them about ASDFL, and pass them our ASDFL Helpline 8341 9636, so that if they need our assistance, they can give us a call.
---
ABOUT ASDFL
ASDFL (Aranya Sangha Dana Fellowship Limited) has a network of over 60 community-based Buddhist monastics and they operate a helpline for community-based Buddhist monastics requiring assistance. ASDFL organises 10 annual events consisting of opportunities for laypersons to make offerings to the Community-based Sangha and closed-door activities specially catered to the biological, emotional and spiritual needs of our Buddhist monastics.