TLDR: We often go through life unaware and miss out on the treasure in our heart. The jewel within that is self-awareness is this treasure that differentiates humans from animals.
What is self-awareness? We use this term to describe whether someone is self-aware or not. For example, I never thought that my father had no self-awareness when I was young. He was and still is quick to anger, dislikes any slight form of challenge (depending on who the challenger is), and loves to pick on me. I had thought that he just hates me for reasons unknown.
But as I grew older and encountered some new age spiritual books and later rational teachings by the Buddha, I realised my father has no self-awareness. Although realising his denial of this inner awareness changed my feeling of low self-esteem (being the object of his tirades) to compassion, I feel sorry he does not see the jewel within that is self-awareness.
What is Self-Awareness?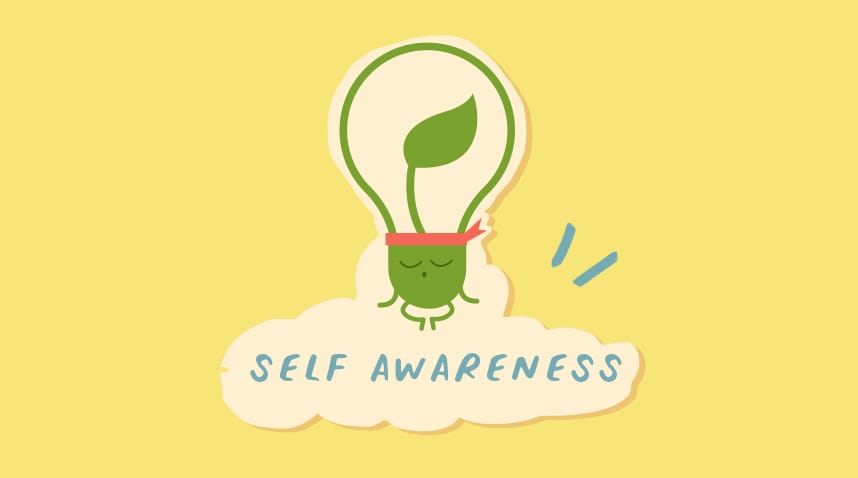 Self-awareness theory is the ability to see yourself clearly and objectively through reflection and introspection according to positivepsychology.com. Although it is not possible to attain total objectivity about yourself based on the theory, there are degrees of self-awareness and it exists on a spectrum. Having inner awareness allows you to accept yourself, see the perspectives of others, change yourself, communicate better and to make better decisions.
When I was a young adult, positive psychology and studies into self-awareness was at its nascent stage. I never thought I had awareness of myself.
I thought that being able to see others' perspectives, probe my values and how others see me, was me being overly sensitive or having empathy.
I thought my ability to reflect caused much suffering because those around me who did not reflect much, seemed to enjoy life better. They were happy with sensual pleasures such as food, exercise, travels and work while I felt there is something more than these things in life.
Thus, instead of being glad I have a tendency towards self-reflection, I detested it. It made me miserable. I wasn't able to occupy myself from one thing and the next like the others do. I read and reflected a lot on philosophy.
This inner sense that something is not right with the general purpose in life (to work, earn and buy a home or get married) disturbed me.
I even rebelled against such a life cycle by wanting to be different. Unfortunately, I did not encounter Buddhist teachings till my 30s.
The Difference Between Humans and Animals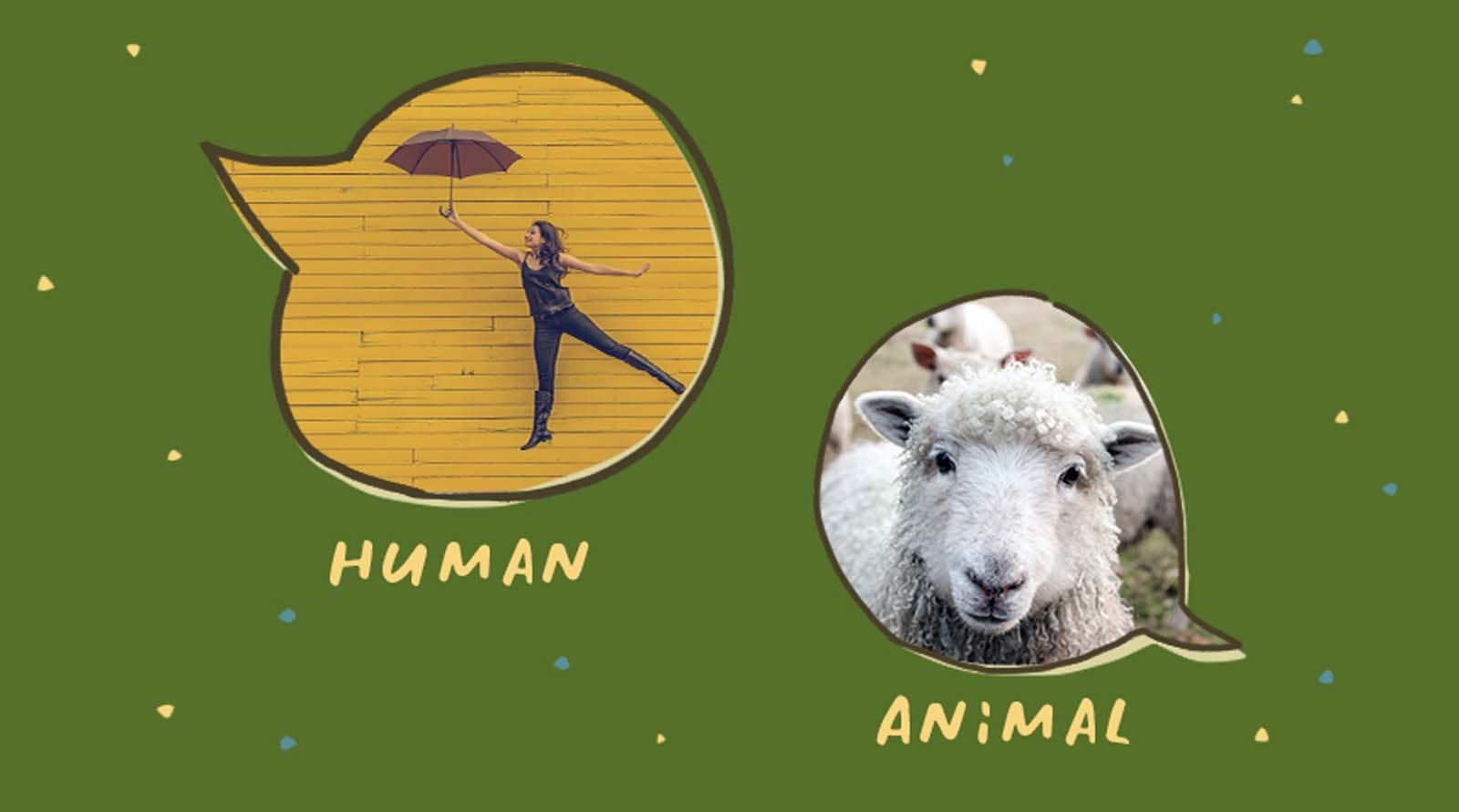 I was teaching a Buddhist class recently and shared how the contemplation of death can bring about a purpose in life. Based on the dhamma talk given by Ajahn Anan, he asked what is the purpose of life? He said if we ask this question, most people would not be able to answer. He added that most people live to fulfil their physical duties (work for food), eat and sleep. They repeat this cycle until the day they die. He asked, if this cycle of life is different from that of a chicken? A chicken too forages for food, eats and sleeps until it dies.
Until I encountered the Buddha's mind training, I wished I had no self-awareness. What is the purpose of being aware of myself when I suffer pain and death? I'd rather not know. Moreover, my reflections were a torture more than a joy because others said I think too much.
But being able to be aware of the self, is what differentiates us from animals. It is also this quality that produces human intelligence.
Ajahn Anan continued to say, if we do not utilise our intelligence and mindfulness, we are no different from animals. His words made me thankful today that I have a sense of inner awareness.
The Purpose of Having Awareness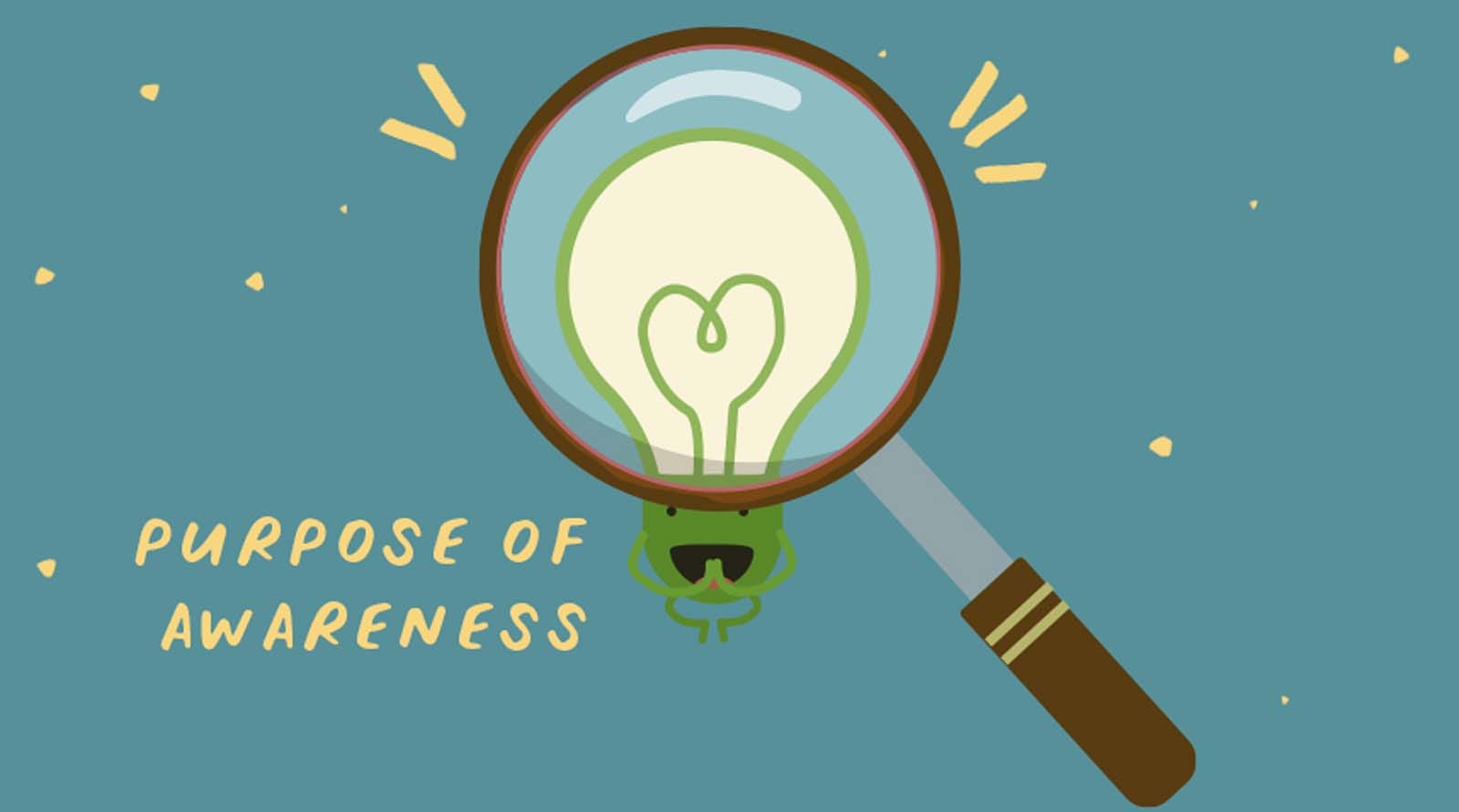 Why is having an inner sense of awareness considered having a jewel within? Without an inner awareness, we cannot embark on the path, whether Christian, Hindu, Buddhism or even scientific inquiry to find out what we really are. Our lives would be buffeted endlessly by the vicissitudes of life while we strive over and over to find impermanent solutions that are outside of us.
Self-awareness is used to great heights in the teachings of the Buddha. One can realise the liberation of the mind through inner reflection, and probing into what makes up the self.
The self is made up of the mind and the body. Both the sensations of the body and mind are conditioned by the objects our senses come into contact with. The sensations arising from our contact with objects of our senses come and go and are impermanent.
Due to our wrong views that what we come into contact with are permanent, we cling. For example, someone may make a passing critical remark and we hold onto that remark as attacking our permanent self. We may feel insulted. This causes ill will to arise, even if the person who made that remark forgets about it entirely because s/he is not mindful. This is not to say we become doormats for people to be rude or to criticise us, but there is no need to hold on and hurt ourselves. We can simply inform that person and forget about it.
We neglect to see what we see as the self, is easily collapsible. The more we hold onto having a precious self, the more fear and ill will can arise. In today's world, catching a virus such as Covid-19 can kill us. Taking the vaccine may also kill us. In fact, natural disasters can also easily kill us. We are unaware of our vulnerabilities. St. Teresa of Avila asked, why do we crave living so much when there are so many uncertainties? She was a Catholic Carmelite nun living in the 15th century and had several episodes of ill health that nearly took her life.
The Buddha taught us to build our self-awareness – the ability to be objectively aware by first quieting the mind through the practice of virtues and meditation.
With our awareness sharpened by these practices, we begin to see in our mind the constant flux of things – such as the impermanence of materials and our thoughts about them. Seeing the constant flux teaches the mind to let go instead of clinging onto things.
Ajahn Anan often extols in his talks that we never know when we will die. The body does not belong to us. Make use of the body we have towards the true purpose of life – to build treasures in our heart (the cultivation of the heart in love, compassion, joy and equanimity) with the path taught by the Buddha before we die. It is our unenlightened hearts which clings that go on, we cannot take the body or our material possessions with us upon death.
---
Wise Steps:
If you find yourself reflecting on your actions and values, you have a sense of self-awareness. Be glad that you have this jewel in your heart!
Cultivate and strengthen your self-awareness with meditation.
Utilise your awareness to look within to see a constant change in your mind and body and find out what you are.