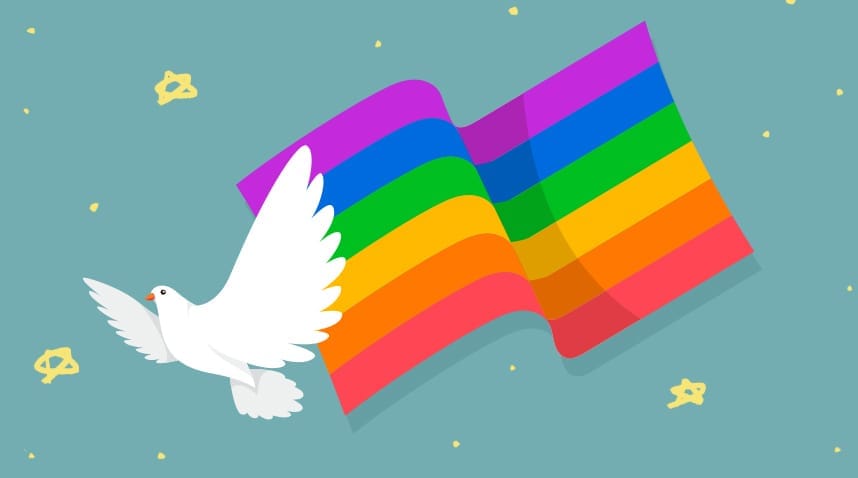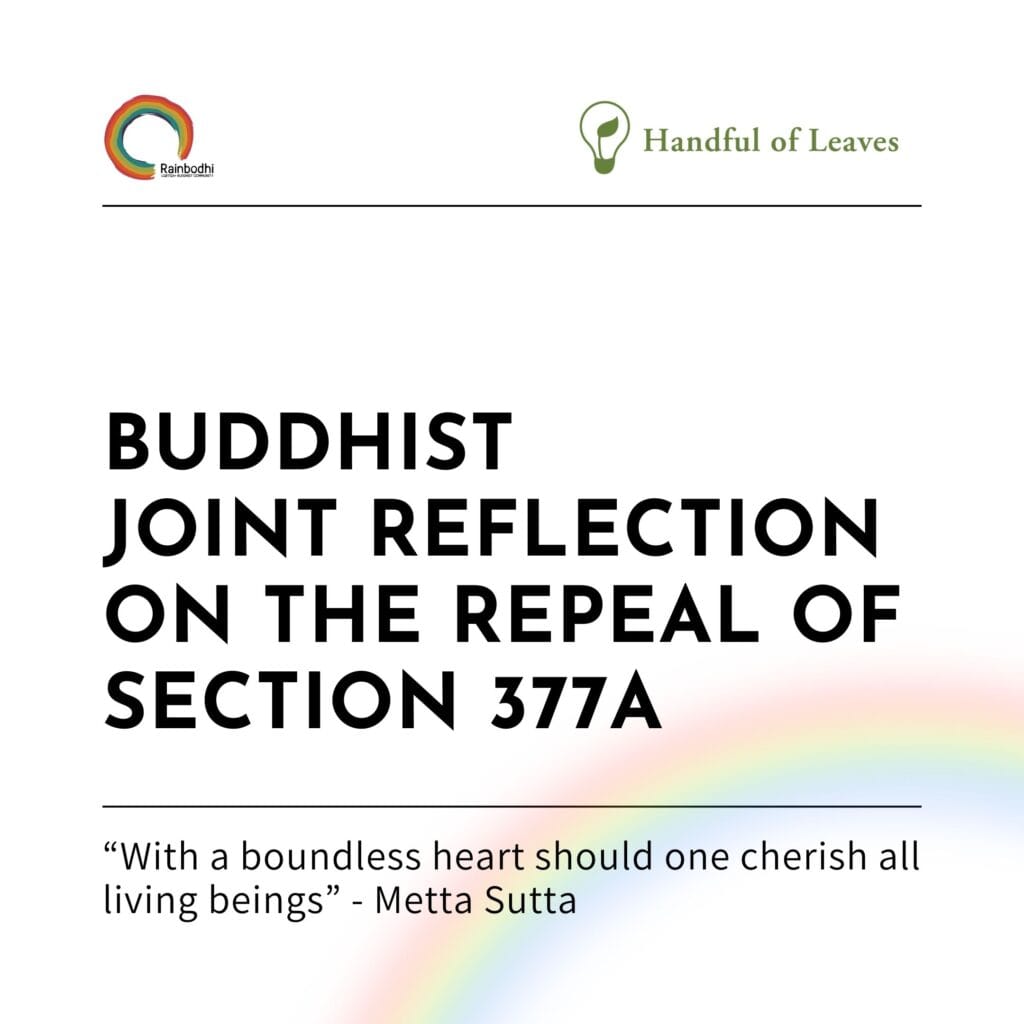 Dear members of the LGBTQ+ community in Singapore, allies, and friends,
We rejoice over the repeal of Section 377A of the Penal Code. This is significant progress made towards the vision of creating an inclusive Singapore.
The Buddha taught us to be kind towards all beings and was a strong proponent of non-discrimination. After all, regardless of race, religion, gender, sexuality, abilities, etc, we share the same desire to be happy and to be free from suffering.
May we continue to focus on what we have in common despite our differences.
May we continue to cultivate the skillful qualities of compassion and be kind towards ourselves and those around us.
May we work on ourselves to be better humans.
Through these, we are hopeful that the world can be a place that is harmonious, free from animosity, and that we can all live with ease.
As your friend on this path of peace, we'd like to extend our loving-kindness to you and your loved ones.
With loving-kindness,
Rainbodhi & Handful Of Leaves
"With a boundless heart should one cherish all living beings"- Metta Sutta