Editor: Master Hsing Yun, a visionary monk who established a thriving Buddhist community in Taiwan and built education institutes overseas, passed away at the age of 95. He established Fo Guang Shan monastery in 1967, aiming to propagate Buddhist humanitarian values.
Humanistic Buddhism (人间佛教) emphasises the integration of Buddhist principles into everyday life and the application of Buddhist values in society. This movement has contributed to one of the most significant growth of Buddhism around the world.
One of our writers, Kai Xiang, shares his reflections on how Master Hsing Yun has impacted his life. At HOL, we share our heartfelt gratitude for Venerable Hsing Yun's teachings and his impact on the Buddhist Community. Though he has left us, let us never leave behind his teachings.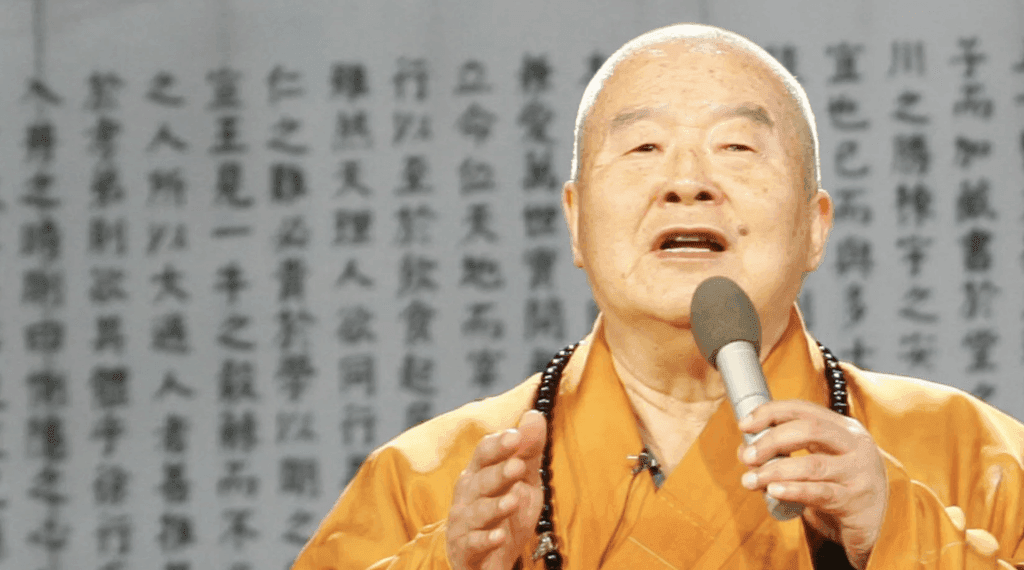 His teaching brought me comfort
In his teachings, Venerable Master Hsing Yun emphasised that the Buddha was a human just like us. He was born in the human world, attained enlightenment in human form, and taught his fellow humans the Dharma.
This perspective makes the Buddha more approachable, as I can relate my struggles to his quest for enlightenment and turn to his teachings when I navigate life's difficulties.
For example, in making important life decisions, I reflected on the Buddha's courage in relinquishing his privileged life and stepping out of his comfort zone to seek enlightenment.
Instead of jumping into my habit of being passive-aggressive when dealing with interpersonal problems like misunderstandings or conflicts with friends, I reflect on how the Buddha would respond in such situations with wisdom and compassion.
The Four Givings
Apart from engaging in open and honest conversations, I have found that practising the Four Givings taught by Venerable Master Hsing Yun – giving others confidence, hope, joy, and convenience – has been helpful in fostering my relationships. Recollecting on these givings has helped me to give even when it was tough to do so.
See the world as it is
In teaching Humanistic Buddhism, Venerable Master Hsing Yun often cited a verse by Huineng the Sixth Patriarch, which says "Dharma can only be found in the world, and enlightenment cannot be attained away from it (佛法在世間,不離世間覺)".
This idea inspires me to incorporate Buddhist values into my daily life. For example, reflecting on Disney's Frozen movie, the song "Let It Go" reminds me to free myself from attachments and experience the joy of letting go.
The song "Show Yourself" in its sequel prompted me to relate Elsa's journey of self-discovery to my Buddhist practice, which is to "see intrinsic nature by illuminating the mind (明心見性)".
Thanks for reading my short reflection on my late teacher. May you find these teachings useful to daily living!
---
Inspired? Learn about Master Hsing Yun's life story here
Connect with Fo Guang Shan Young Adult Division here