TLDR: Is Metta Meditation really beneficial? Jin Young shares his own personal practice and his relationship with loving kindness meditation. A 30-min guided meditation is included. You're invited to test it out for yourself.

When you don't know what to do, try out metta or loving kindness meditation.
Encountering Metta MeditationMy first encounter with metta was listening to Imee Ooi's "Chant of Metta ". Imee's voice was angel-like, saccharine and soothing. I especially enjoyed her chanting of the Metta Sutta in Pali language, albeit not knowing much about the actual meaning behind those words back then.
My mom would sometimes play the CD around bedtime, and I guess it must have had some sort of sleep-inducing effect, much like lullabies for babies.
Lighting My Fire Of Metta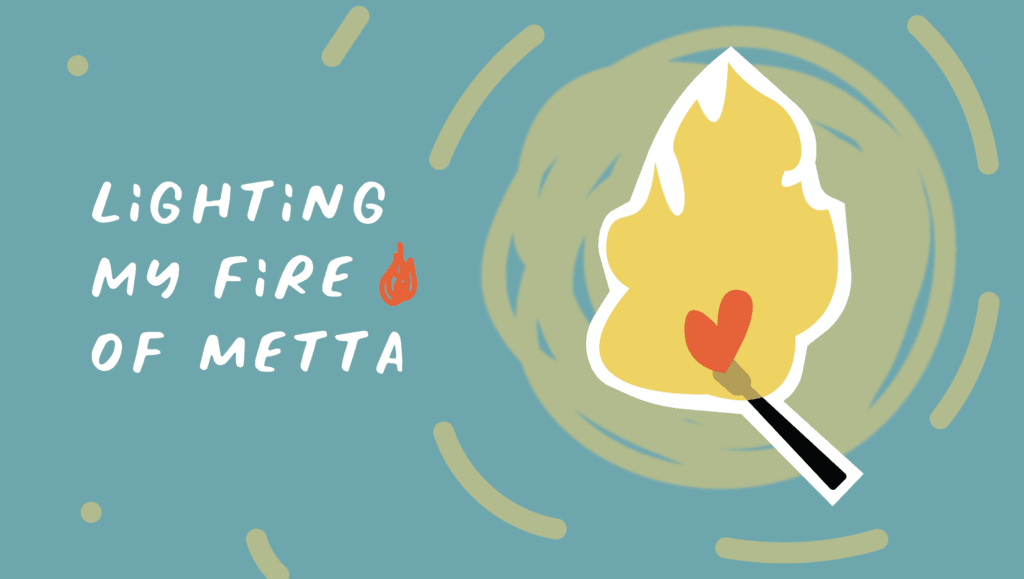 When I was fifteen, I sat through my first metta meditation under the guidance of Ajahn Brahm. Ajahn explained that the cultivation of metta is analogous to starting a fire. You can't start a fire by lighting up a huge log.
Rather, you need kindling, easily combustible materials for starting a fire such as papers or small little twigs. Once the fire is started, one then adds on larger and larger twigs before moving on to solid pieces of wood.
When the fire is well maintained, you can further grow it until the passion of loving kindness is strong enough to embrace the whole universe and even your worst enemies.
But first, we need to start with kindling. Ajahn told us to visualize someone whom we can readily feel and send loving kindness to. For me, it was my late grandmother who had taken care of me when I was young. She showered me with unconditional love.
"Dear Ahma"
"The door of my heart is open to you"
"I will take care of you"
"May you be safe, well and happy".
With these words, I felt my chest and heart glowing with love and warmth. We then proceed to send similar thoughts and wishes to our other family members, friends, acquaintances, animals, and all sentient beings.
It was an empowering experience to meditate on metta with Ajahn Brahm. The flame of "metta" was passed on from Ajahn to us, and from us to our loved ones and on and on.
Keeping the Metta Flame Glowing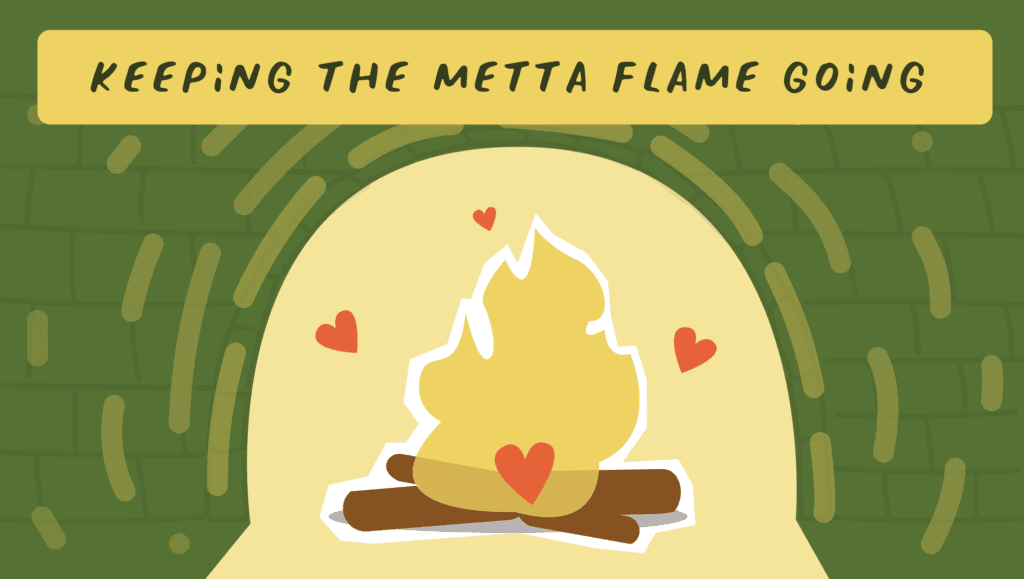 Since then, I've tried my best to keep this flame alive wherever I go. In Selangor, I joined the Buddhist Gem Fellowship and attended a weekly guided metta meditation by Datuk Seri Dr. Victor Wee, another lay-teacher and compassionate mentor.
Dr. Wee's cues were slightly different from Ajahn Brahm's, but the spirit of loving kindness was the same.
I brought the practice of metta meditation with me to Japan and China, where I studied abroad for four years. Whenever I missed my family, encountered negative events, or felt like I was stuck in an uncertain and helpless situation, I turned to metta meditation for help.
I like to believe that by sending my thoughts of loving-kindness to my family and friends, they are protected by my wishes, and become well and happy.
By sending metta to a professor or a superior, he or she would give me an A+ or a pay raise (I'm only half-kidding). By sending it to someone with whom I've had a negative encounter, relationships will slowly turn for the better, enmity and ill will shall be transformed into love and light.
No, Metta doesn't Solve Everything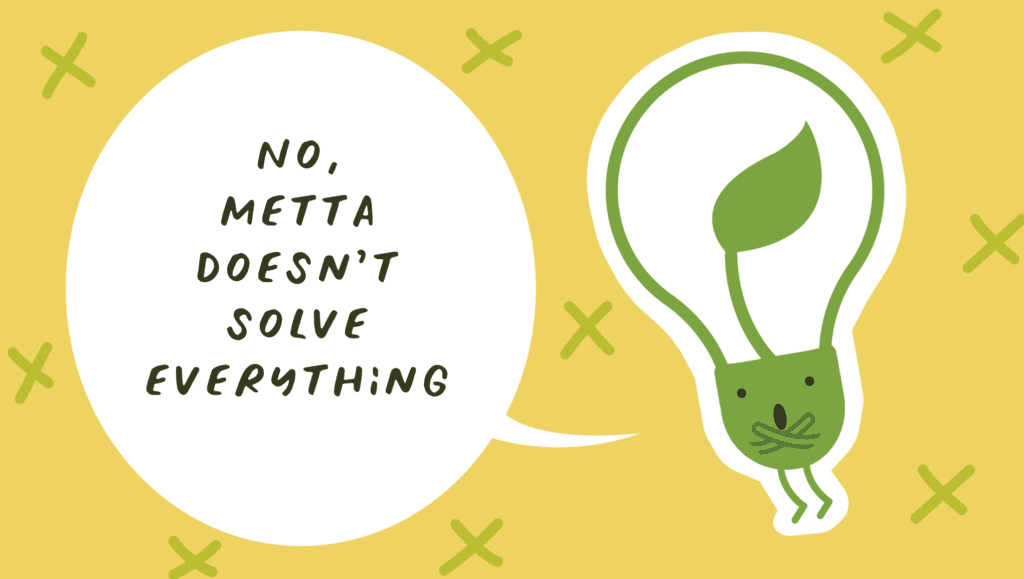 Of course, there's no guarantee that metta will always convert "negativity" into "positivity", nor is it a panacea for everything in life.
However, I believe that it can help transform the state of one's mind – To face life's suffering and problems with a heart of loving-kindness and gentleness.
Over time, as I became a yoga teacher and started leading mindfulness retreat expeditions to the Himalayas, I've developed and come up with my practice and cues for leading metta meditation.
These cues are of course consolidated from the various teachers mentioned above. During this pandemic lockdown, I decided to record a 30-min long guided metta meditation. I share it with anyone keen to explore and integrate this practice into their lives.
"Watch your thoughts, they become your words; watch your words, they become your actions; watch your actions, they become your habits; watch your habits, they become your character; watch your character, it becomes your destiny." This quote is often attributed to Laotzu.
Can we make metta "loving-kindness" the character and destiny of our life?
---
Wise Steps:
If you find it hard to send loving thoughts in your mind, find a safe space and utter them out in words.
Make it a habit to randomly wish someone to be well and happy each day, whether it's mentally towards someone you love or to random strangers on the streets.
Meditate at least once a week to reset yourself energetically and spiritually.