TLDR: Learning to be okay with not feeling okay can help us recover better when an unexpected illness happens
It was during a meal that Celeste, in her 20s, began to feel some slight discomfort. Her throat was dry and her nose was runny after having Tom Yum soup.
At 4 am, Celeste confirmed that her discomfort was not from the Tom Yum but something worse.
Her test result showed she was positive for Covid-19. It was something that she never expected to contract as she had taken many precautions.
Fever and body ache struck her quickly. This shocked her as she assumed that after being fully vaccinated, and keeping a healthy lifestyle, it will pass like a breeze.
That was far from the truth as she entered Day 2 of home recovery.
Rotten food & rotten plans
Celeste felt that being a swim coach, playing tennis & yoga, coupled with healthy eating would provide a strong trampoline for recovery on Day 2. Covid had other plans installed for her. It was not going away.
"I lost my sense of smell. Everything tasted like rotten food", she recalled.
Fear arose when she Googled and found that some people stopped eating even after recovery as their sense of smell never recovered fully. They had lost interest in eating as it was no longer enjoyable.
There was also a very real possibility that she may end up in the 0.2% of infected vaccinated patients who died from the disease.
The fear then morphed into self-blame for falling sick.
"I didn't realise it was unkind until the anger and fear clouded my mind. It made me afraid of Dukkha (Suffering)", she recalled.
Her meditation practise helped make her aware of the unnecessary self-criticism and blame she was laying on herself. However, the fear and anger grew in her mind.
Soothing Fear with Dhamma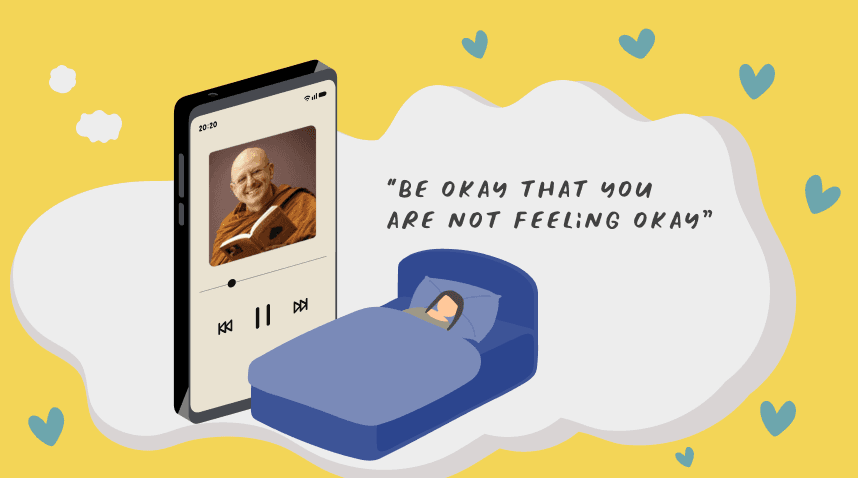 As the fear paralysed Celeste, she decided to use piano music to calm herself as she lay in bed. However, the mental proliferations filled with fear did not go away.
She then recalled a playlist of talks recommended by her Dhamma friends from her young working adult Dhamma group (DAYWA). Being new to Buddhism, she was unfamiliar with whether it would help but decided to give the playlist a try.
"Be okay that you are not feeling okay", Ajahn Brahm, the monk on the playlist, advised. This struck her hard.
She was always trying too hard to be healthy. Covid was something beyond her control. Despite being fully vaccinated, she still fell deeply sick. Acknowledging that it is okay to fall sick was a great relief to her heart and mind.
"90% of my worries never came through. I spent so much time worrying about things that never happen", recalled Celeste as she was recovering.
After the one hour Dhamma talk, Celeste felt at ease and fell into a deep sleep.
Returning to senses
Celeste, having heard numerous mind-soothing episodes of Dhamma talks, was ready to accept a life of no smell. She reflected that she had taken her 5 senses for granted and realised that they did not belong to 'us' strictly as we could not command them as we like.
"We don't own these senses, senses are merely borrowed. Not Mine, not myself." she reflected.
Celeste was internalising and seeing first-hand what Buddha talked about non-self. We do not control our body and mind as much we would love to. For if our body was fully ours, it wouldn't lead to dissatisfaction and we would have full control.
This brought to mind Buddha's teaching to monks in the following dialogue:
What do you think, monks? Is form (body) permanent or impermanent?"

"Impermanent, sir."

"But if it's impermanent, is it suffering or happiness?"

"Suffering, sir."

"But if it's impermanent, suffering, and perishable, is it fit to be regarded thus: 'This is mine, I am this, this is my self'?"

"No, sir."
As Celeste was coming to peace with her lack of smell senses, it came back to her. She was beginning on her upward path to recovery.
Associating with the kind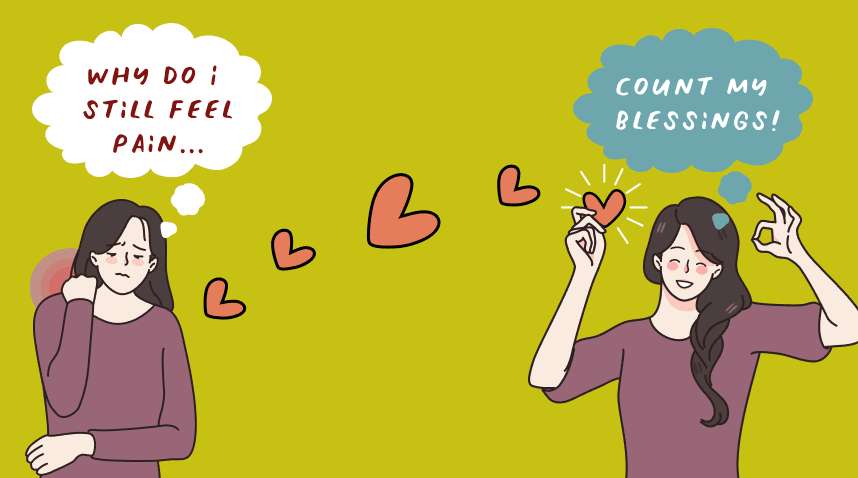 As she slowly recovered, she found that body aches and pain remained. However, she avoided the trap of feeling unhappy with her body.
"Wanting things to be perfect feed the monster within you. Pain reminds you that your body is not perfect…and that's okay", Celeste shared.
Beyond the Dhamma talks, her loved ones were pivotal in lifting her towards full recovery.
Her in-laws delivered her favourite vegetables that she loved to eat even when the Delta variant was a real threat to their health. Her yoga friends delivered herbal tea and cooked for her.
This difficult period also made her appreciate her husband more (who was also infected and had to be hospitalised). Life and death became very real for her when her husband heart rate dropped drastically which landed him in the hospital as she lay at home infected with Covid.
"These moments made me count my blessings and not take them (loved ones) for granted", Celeste recalled.
Life lessons from covid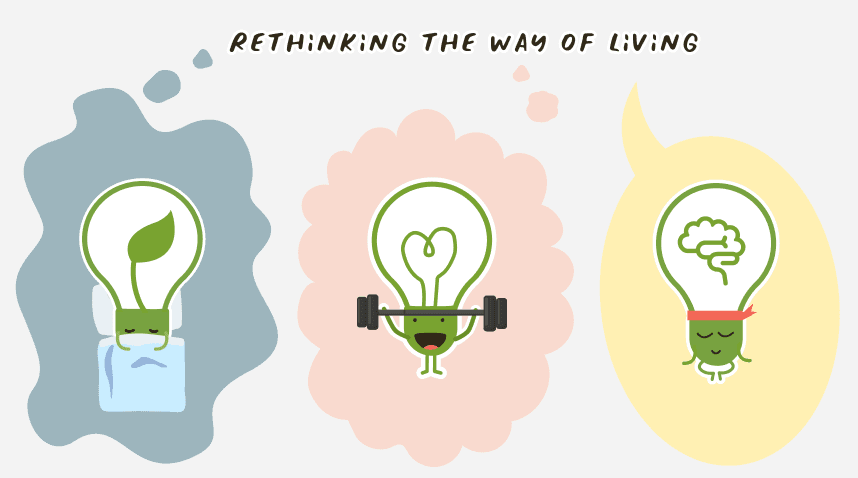 This episode made Celeste rethink the way she was living her life. She decided to cut down on some overindulgence she was partaking in, such as midnight movies and sleeping late. Maintaining health was a crucial component of her life that she wanted to strengthen.
She then aspired to dedicate more time and consistency to her meditation practice which tide her over this tough period. She found herself meditating less when times were going good for her and hence, aspires to build a consistent habit of meditating regardless of the times.
"Be patient and be unafraid" she advised those who may face such an unexpected infection.
"For your friends infected with Covid, ask them how you can help them. Delivering food and checking in on them really lifts their spirits", she encouraged.
In our darkest and lowest times, recollecting the Dhamma is one way to rest our minds at peace. This allows our body and mind to be okay at being not okay, paving the way for deeper healing.
---
Wise Steps:
Create a playlist of your favourite Dhamma talks that you can listen to in times of trouble
Every hardship we face is an opportunity for us to turn towards the truths of life or remain in our perceived truths of life