Editor's note: During this Presidential Election, HOL is dedicated to fostering understanding and learning from a variety of interactions, rather than endorsing a particular political figure. We maintain an impartial stance and do not advocate for any candidate. Quotations have been abridged for clarity and grammar.
Ng Kok Song, one of the presidential hopefuls, is an advocate for meditation – a practice not often mentioned openly in the Singapore context.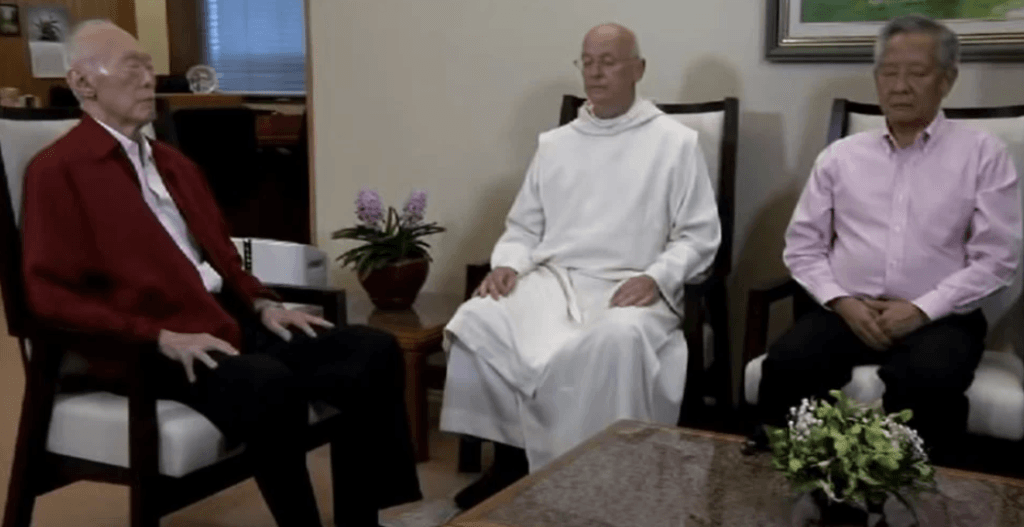 Here are 2 life lessons we have taken away from Mr Ng's life journey.
1. Bring mindfulness to work & life
Mr Ng believes that youths can benefit from practising meditation, which he said can give them "inner peace" and address mental health issues.
Mr Ng credits meditation as one of his greatest supports during challenging times at work. Mr Ng, a Christian meditator for over 30 years, meditates twice daily and has openly encouraged colleagues to take up the practice. As part of his priorities if elected as President, he also hopes "to raise the consciousness of mental health, and to encourage as many people as possible to come together."
As Mr Ng shared, "Most of us tend to perceive reality distorted by our perceptions and egos. We tend to confirm our own biases. By transcending the ego, we are better able to receive reality as it is."
This ability to move beyond entitlement was evident to our writer PJ Teh, a young GIC officer who met Mr Ng. Despite his seniority, Mr Ng took time to ask how PJ was and thank him – an uncommon humility in the high office of the corporate world.
Even the famously driven Mr Lee Kuan Yew wanted to learn meditation after seeing Mr Ng's serenity, asking him to teach "meditation for the final stage of life and serenity of mind."
Sustaining and walking the talk of meditation is a high bar; being able to teach your boss mindfulness (Mr Lee was on the board of GIC previously), is at a new level.
2. Approaching death with equanimity
Mr Ng cared for his wife in her final 19 months, calling it "the happiest time of our lives together because we knew time was short." This echoes Ajahn Brahm's teaching to smile at life's impermanence like the end of a beautiful concert.
When a concert is over, we do not cry but rather smile at how lovely the concert was. Our role as caregivers is not to cure but to care and be present.
Having meditated together daily, Mr Ng said his late wife faced terminal cancer with equanimity. As he put it, "I cannot suffer for her but I can be by her side." This points to meditation as training to let go of attachments and relax into impermanence, and respecting every moment as the most important moment.
Learning to meditate is like learning to die. The idea of dropping all possessions, views, and desires because you cannot take them along. Through that daily practice, we cling less to our views of how things should and should not be.
Mr Ng also shared that being loved helps overcome the fear of death. This connects strongly to the Buddhist principle of metta or loving-kindness – for ourselves and others – as support even at life's end.
It was amazing to connect the dots between meditation, death, and love in a person's life story.
Conclusion
Mr Ng's life lessons showcase how daily mindfulness can imbue work and equip us to face life's hardest times with grace. To weather life's storms, we must build our roof beams strong through regular practice.