TLDR: Being a working mom is a difficult balancing act, with emotions often ranging from guilt to joy. But with the right approach, it is possible to find inner peace and a sense of fulfilment in both work and family life.
Being a working mom is a difficult balancing act. Embracing the present moment, as advocated by the Buddha and his many disciples, can be a powerful tool in helping working moms to deal with feelings of guilt.
By focusing on the here and now, and taking time for self-reflection and mindfulness, working moms can learn to appreciate the unique joys and challenges of both motherhood and their career.
While working moms' guilt happens more often than fathers' guilt, these principles can be applied to fathers who experience the same feelings too!
The guilt we feel as a working mom and why it is a problem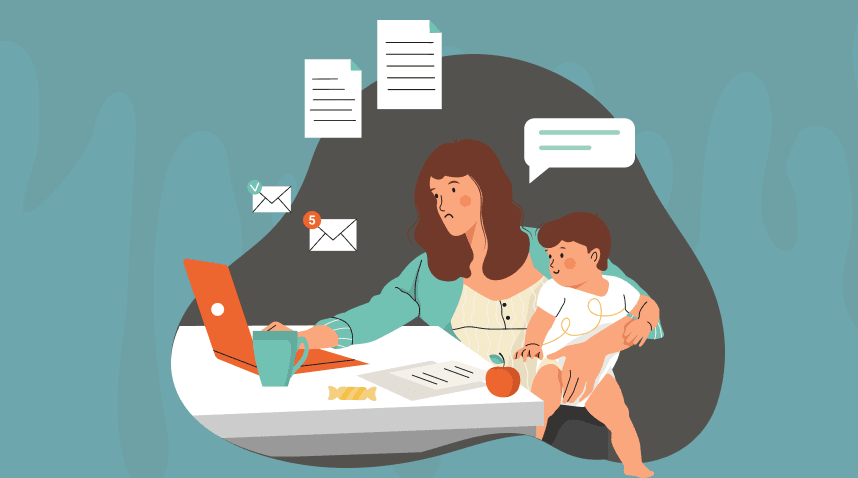 As a working mother, one might experience guilt for many reasons.
One of them is feeling torn between the desire to continue working, and having mixed feelings over leaving one's child with the maid or at the child care centre, for your child will be pleading for you to be around.
At work, you completely forget that you are a mother, and at 6 p.m., you need to rush off to pick up your child but all of your colleagues are still working; the guilt sets in for not being a full-time stay-at-home mom or a team player.
Also, stay-at-home moms' guilt is just as real – you worry that you aren't helping out with the household income.
When you lose your temper, you feel inadequate because you regret that moment you yell at your child and you aren't the perfect, calm mother you should be.
As you may have discovered, guilt often seems to come and go with no rhyme or reason. So, while you may feel guilty at certain times, you may also feel guilt-free at other times. These shifts are completely normal.
Your feelings of guilt could also be a sign that you are trying to be someone you are not. Guilt, when experienced in excess, can result in feelings of inadequacy and low self-esteem. This can be dangerous for working mothers because it can make it far more difficult to accept and appreciate all that they do.
The opportunity for balance
As a working mother, you put up the utmost effort to live up to all of the demands placed upon you, only to discover that you frequently feel terrible for not being the ideal mother, wife, daughter-in-law, daughter, or coworker.
This is perfectly normal, of course, but you may be trying to do it all "right."
For example, late-night meetings eat into the quality time with your child; you feel burnt out from juggling work, family dinners, and housekeeping; trying to live up to your spouse's expectations; or you could never be there for your mum's doctor appointment.
However, guilt, when driven by societal norms, is rarely helpful. To find balance, it is helpful to remember that being a working mother is not something to feel guilty about,
since it is a perfectly valid and worthwhile way to bring in income while maintaining a close relationship with your children.
Moreover, keep in mind that despite the fact that work and family life often come with challenges, they are also opportunities.
One should be aware that it is difficult to accomplish everything, even in all the mentioned situations above. Sometimes, we just need a helping hand, from siblings, our parents, or even our helper.
It is about learning what your priority is, and choosing what is important to you, including self-care.
Appreciating Both Motherhood and Your Career
One of the most important ways to deal with guilt as a working mother is to appreciate all aspects of motherhood and your career.
For example, if you feel guilty because you are not sharing enough quality time with your children, remember that you do not have to spend all your time with them. It is important to reframe your idea of self-care. This is similar to putting the oxygen mask on yourself first before putting it on your child in any aeroplane emergency.
As with any aspect of your life, being a working mother can bring with it both joys and challenges. Keep this in mind as you strive to find balance in both your working life and your family life. Working mothers should recognize that it is okay to feel pride in both their career and their motherhood.
As a working mother, it is important to accept that you are doing something incredibly valuable for both society as well as your family.
How the Dhamma helps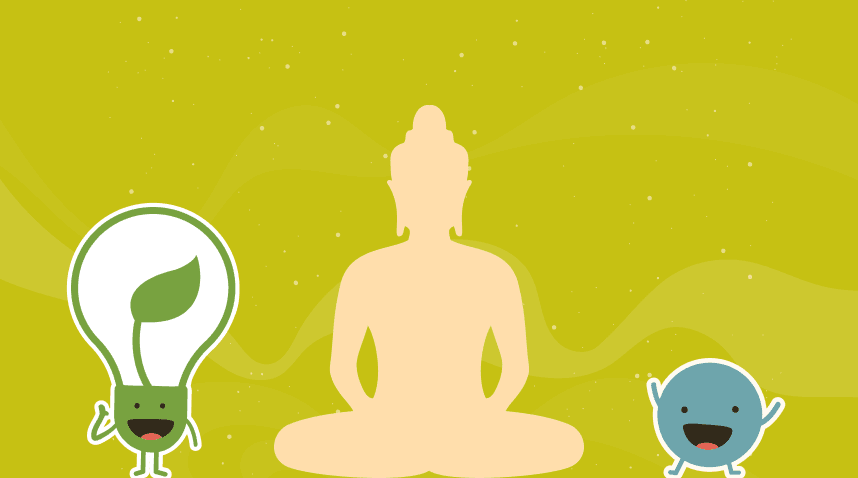 Dealing with guilt as a working mother can be facilitated by the Dhamma. One important Buddhist concept is mindfulness, the practice of being fully present in the here and now, without rushing through life or getting bogged down in thoughts about the past or future.
When working mothers turn to Buddhism, they often find a sense of reassurance in the teachings on impermanence and the ephemeral nature of all things.
Sarah Jacoby, a US associate professor of Tibetan Buddhism, shared something that resonated deeply with me, "Motherhood can be the ideal practising ground for working with anger, nurturing compassion, and coming to terms with impermanence, pain, and grief."
Buddhism teaches compassion for all living beings and we should show compassion to ourselves too.
Everything in the world—including both career and motherhood—is subject to change. One helpful reminder to working mothers is that guilt is often associated with the urge to hold on too tightly to any one thing. That leads to immense suffering if we try to be ideal moms on Instagram and fall short of that image.
If we do not take care of ourselves, we cannot take care of our kids and partner. As the Buddha pointed out in Sedeka sutta, "By looking after oneself, one looks after the other".
We cannot pour from an empty cup. I share some practical tips below on how you could try to deal with that guilt.
Practical Tips for Working Moms
Make time for yourself and your thoughts, that's being kind to yourself and giving your heart space for self-compassion. Write a list of positive thoughts to counteract the ones that fuel your negative thoughts. Or, you can write down the tasks you have to do, and break them into bite-size tasks which are less overwhelming.
Prioritise self-care, and take care of your inner child. Take a day off once a month just to do what you like to do when you were younger and later had no opportunity to do.
Be accepting of the ups and downs of career and motherhood, and remember that you are not alone.
Recognise and accept healthy guilt and find support through friends, family, and mentors. Speak to your partner about the role they can play in easing your load!
Catch the tendency to slide into thoughts about what an "ideal mom" should be like; reduce social media usage if you find that it's a source of endless comparison
Develop a mindfulness practice (e.g. 2 minutes of meditation before the kids wake) or a short walk home without music. These moments create space to dissociate yourself from the crushing expectations that might be created in your mind.
Live in awareness of the present moment so that you can stop reacting destructively to your spouse and children.
Don't be afraid to apologise to your children (or spouse) when you are in the wrong.
Tell yourself, you are a "Work in Progress" to be that better person and mother you want to be.
Remember the nature of impermanence, and know that whatever situation occurs at work or at home, it shall not last.
Taking time out for yourself and for self-reflection can be a valuable way to keep guilt in check while ensuring that you are balanced and ready to take on new challenges.
Conclusion
There is a common misconception that working as a mother is something "guilty." This, however, is not the case. Working mothers can embrace the present moment, and find the balance between career and family life, by cultivating the Dhamma practice of mindfulness and compassion.
Guilt can be a frustrating and difficult emotion, especially when experienced in excess. As such, it can be helpful to turn to a technique, like meditation, that emphasises acceptance and non-judgment.
When working mothers engage in practices that cultivate acceptance and non-judgment, they are more likely to experience feelings of liberation and forgiveness. This makes it easier to turn towards the positive attributes of work and family life, like appreciating both motherhood and career.
Remember that all phenomena are interdependent,
"The thought manifests as the word;

The word manifests as the deed;

The deed develops into habit;

And habit hardens into character."

-Wise Sayings
So watch the thoughts arising from your mind, and know that you have done your best!
We are all "works in progress".
---
Wise Steps:
Remind yourself to take time off for personal care and not feel guilty about feeling guilty
Apply one of the ten practical tips to reduce mental suffering as a working mom
Find social circles that can help you through difficult times!